Obelisk Farm is most known for being a hemp farm. We do have amazing hemp fields surrounding our farm and we also produce hemp products, but there are other bits and pieces that make our farm a magical place. Prepare yourself to be surprised with this list of facts you probably don't know about Obelisk Farm.

1# We weren't Obelisk Farm first owners
Perhaps many of you already know this, if you have read about us. Those who don't know now you do! Our farm first owner was Akinfa Golubevs. And the farm was passed from generation to generation until we bought it in 2010.
2# No road to Obelisk Farm
When we first visit the farm, the guy who was selling the farm brought us in his van to the bumpiest ride ever! He said at the time that there was a road to the farm but due to the snow he couldn't find the right trail. We believed! But when we came back, next spring we realize that there wasn't any road! And yes, we did had to build our own road to the farm! And yes, it is always under construction. So, this is a lesson we learned and might be useful for you: thinking about buying a home in a remote area? Make sure you have a road!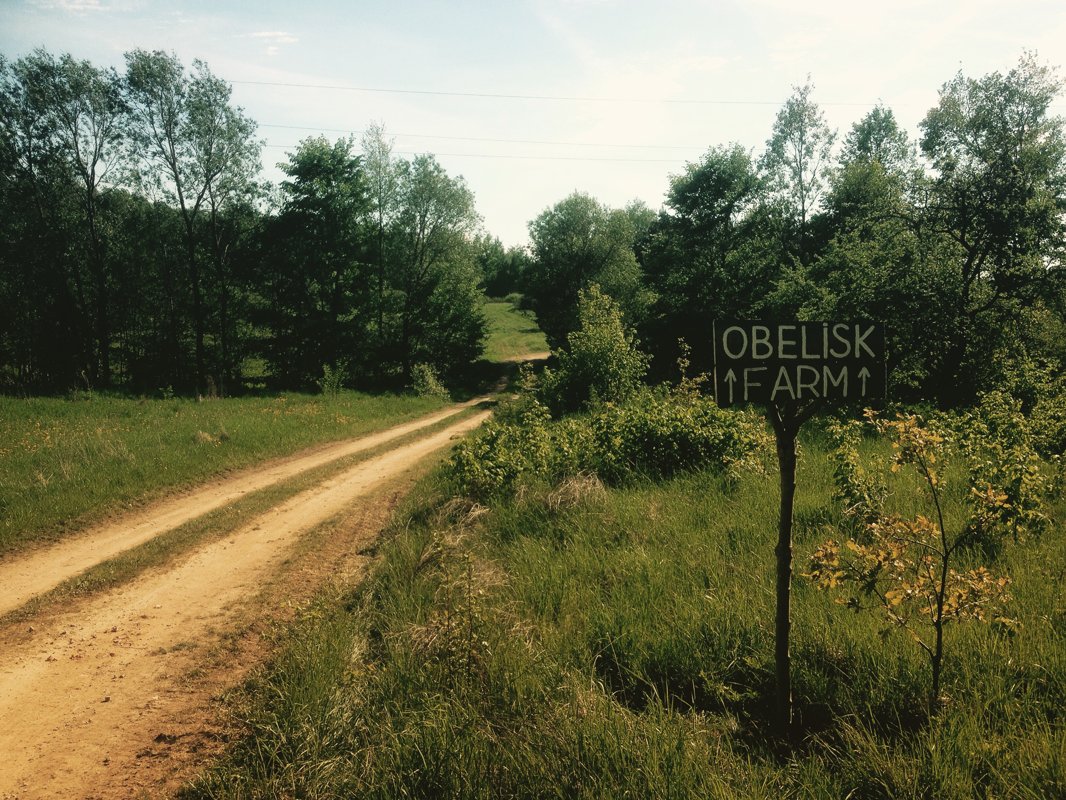 3# Obelisk Farm is actually call "Swan"
The official name of the farm is "Swan" (in Latvian "Gulbji"). But we decided to go for something more, let's say… peculiar! That's why we name our farm as Obelisk Farm. Many people associate it with the stone pillar monument Obelisk, others related to the French comic book cartoon character Obélix. Sorry to disappoint you, folks! But our name has nothing to do with that! We are named Obelisk Farm because we are located in Obeliskas. We thought that would be cool to connect the name of the farm to our village.
4# Obelisk Farm is the youngest family in Obeliskas village
When we moved to Obelisk Farm there were only 10 residents in Obeliskas with ages over 40 years old. There were no children. We became the youngest family living here and this is something that gives us great happiness. Once a "dying" village, today has a family that brings a lot of energy and entertainment.
#5 Obelisk Farm is a Hemp Education Hub
Yes, Obelisk Farm is all about hemp, we live and breath hemp, literally! But we don't focus only on the production of unique products made with hemp. We also aim to be an educational center. And, what do we mean by that? We want you to come to the farm and learn how Hemp really works. We want to show you how to make your own hemp paper, we want to know how you can grow your own hemp and transform it in useful products, we also want to show you how you can build with hemp. We want to enlight you on the endless potentials of this amazing plant!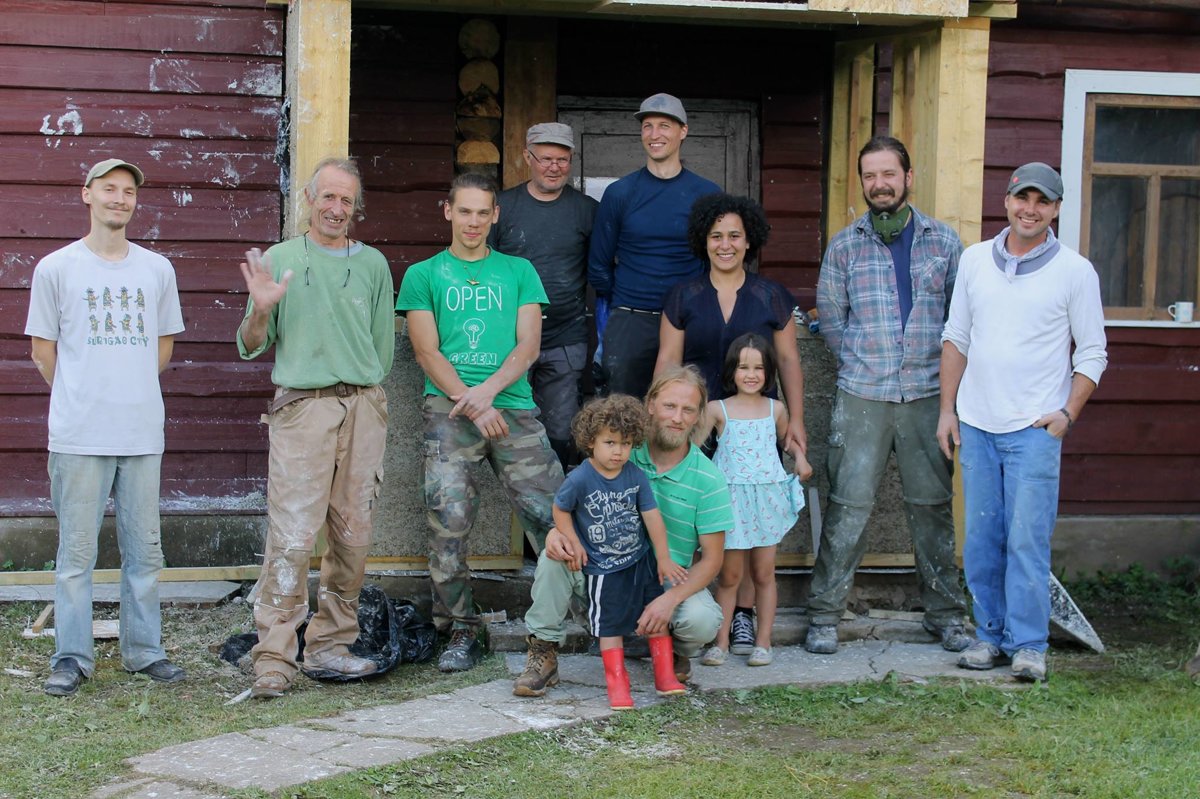 #6 Obelisk Farm library has over 3,000 books
Over the years we have collected loads of books, some we bought, others were given by friends, others we even found thrown on the streets, yes you read it right! We did find many books that someone just tossed away. Since we want to create a Hemp Museum on the barn where these books are placed we decided to sell them. So, if you come to the farm you are more than welcome to browse and take the ones you want. This will help us raise funds to build our Hemp Museum.
7# Visitors at Obelisk Farm
In 2017, we had more than 100 visitors! Our guests came from more than 10 different countries including Latvia, Lithuania, Ireland, Portugal, Taiwan, Serbia, Slovakia, France, Italy, South Africa, Turkey, Sweden, United States, Romania, and Switzerland. From an abandoned to an international farm, we think this is a huge achievement don't you think?
Visit us and learn more about hemp!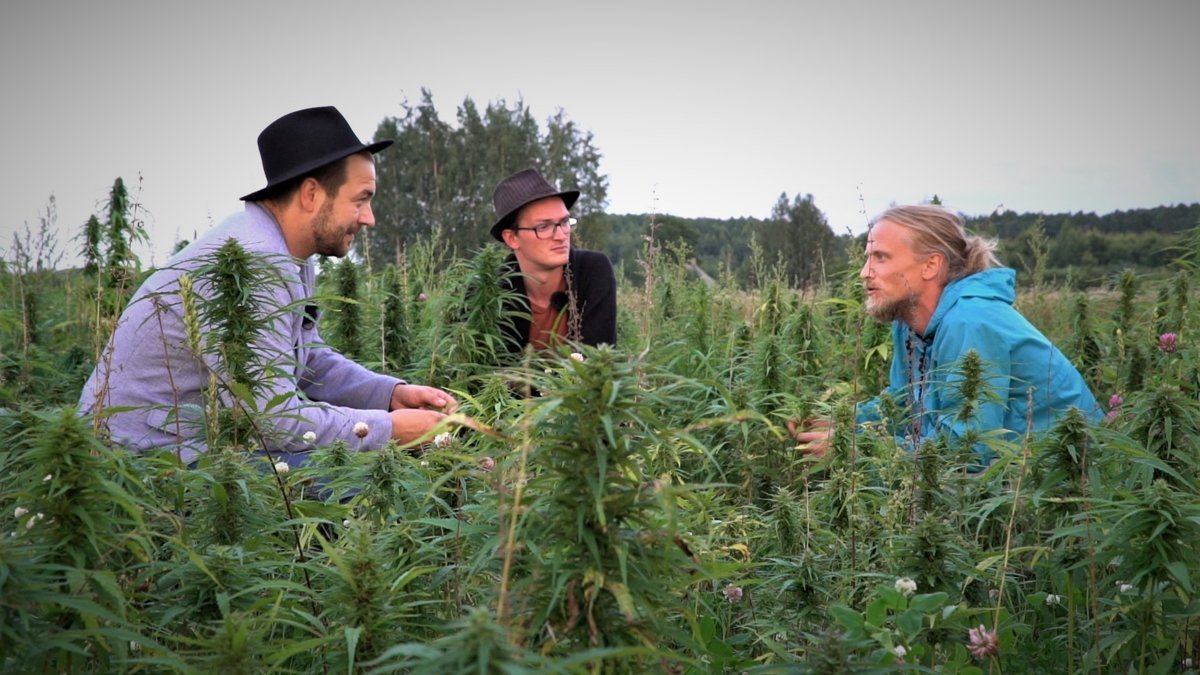 8# Obelisk Farm is a Chemical Free Farm
In our crops, we do not use chemical fertilizers, herbicides or pesticides. Sometimes we do get green visitors but we let nature take its course. So, when you buy hemp products from us you know you are getting the real deal! If you are interested in our products, visit our online shop!
9# Obelisk Farm has an unusual greenhouse
Our geodesic dome was made in the same year we moved to the farm. Andris took lessons from a friend over the phone on how to build the dome and he was able to build it in 1 week. Many think that it's our sauna, but no... inside we grow our tomatoes, cucumbers and other vegetables.
10# Obelisk Farm is not our main source of income… yet!
We do give all of our hearts and souls to the progress of Obelisk Farm. But besides this work, we also do other stuff that helps us sustain our life on the farm. Andris is currently studying for his Bachelor degree in Food Technology and Debora works in an international company. This is the way we found to live our dream and still provide for our family.

>>>>>
Obelisk Farm is a mix of everything! Besides being our home is also a unique place where past meets the present and builds up the future. Here we also explore the creative intersections between sustainability and diversity. We are happy to consider that on our farm we can enjoy the local while being surrounded by an international atmosphere. So, if you are looking for a Cannabis Sativa farm to learn more about this plant, do pay us a visit and see for yourself the awesomeness that Obelisk Farm has to give!
(Image credits: Roman Kraft, Arita Strode-Kļaviņa, LNT publicitātes foto and Obelisk Farm)