Broccoli: a Magazine for Cannabis Lovers
Today we got our first issue of the
Broccoli magazine
! Hemp Hemp Hooray! For those of you, who never heard about the magazine, well... in short: if you love Cannabis you need to get yours! Broccoli was developed by a team of women that research and shape "the stoner culture by looking at cannabis through a global art, culture and fashion lens." We discovered Brocolli magazine a few months ago and were so excited to receive their issue to display here at the farm whenever you come to
visit us
.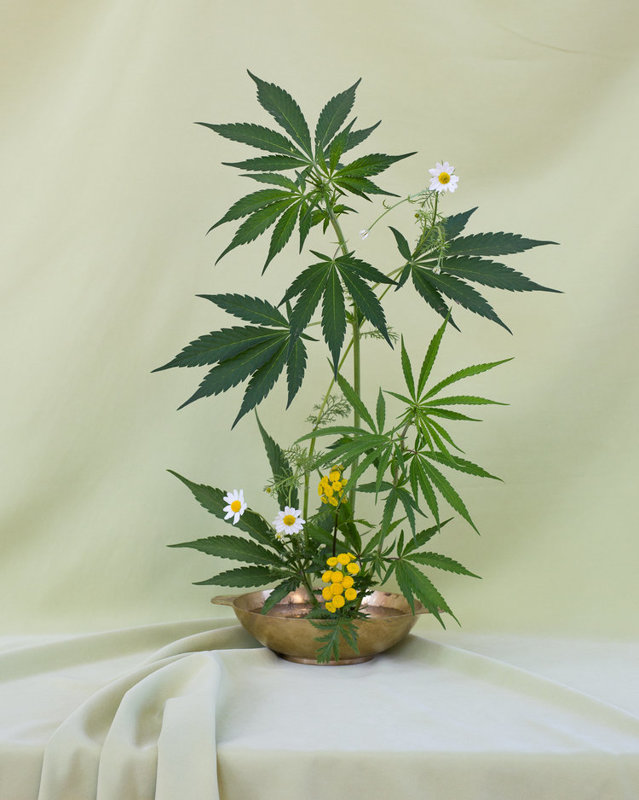 There are many reasons why we are proud to have Broccoli magazine at our farm and why we love Broccoli so much, but here comes a few:
Changing the way we look at Cannabis and it's users
When some people think about Cannabis they tend to associate with a dreadlocked guy wearing a Bob Marley's T-shirt and smoking a joint. However, Broccoli shows us a different side, on the cover of the first issue we can see a delicate flower arrangement filled with Cannabis plants that amazed us for it's out of the box design and unparallel elegance. Broccoli does make a stand for the legalization of Cannabis and against the stigmatization of its users.
For Women by Women
100% made by women! The magazine hears the female voices, not only about Cannabis but about various topics such as art, creativity, music, design and more. Cannabis is an element they use as a mean of interact with all other aspects of women's lives.
Content and Design
CBD, horoscopes, Ikebana, weed ice creams, Mexican candle making and so much more! The content of Broccoli is so diverse and each of its 80 pages will make you go on a journey of (re) discovering the universe of Cannabis culture. The design is just WOW! We especially love page 69!
Is Free!
Broccoli is offered free of charge in the United States, but outside you will have to pay for the freight. The founder and creative director of Broccoli magazine, Anja Charbonneau was very kind to send us the first issue (even though it is sold out) and we even got their awesome
weed postcards set
as a gift!
If you are looking for a magazine that is unique in every sense, you should get Broccoli and support this exceptional project! Whenever you visit us, you can also browse the magazine!
(Image credits: Broccoli Magazine)

4 comments

- Broccoli: a Magazine for Cannabis Lovers

Karen Page - December 4, 2018 at 7:22 pm

Great information about Broccoli magazine! It's nice to know it's free in the US. How much is it for other countries?

Athea Jo - June 28, 2019 at 5:20 am

Congratulations Broccoli Magazine on your first release. You have a marvelous content. I like the fact that you're showing the other side of Cannabis. Most of the people think it's bad, it has a negative effect and etc. But in your magazine, you are showing off the brighter side of cannabis and its uses.

Kevin Murphy - June 28, 2019 at 5:52 am

Wow! The Broccoli magazine is amazing! You'll hear the female voices about Cannabis and other topics like art, music, design, creativity, and more. I'll let my sister know about it, along with Cropkingseeds.com that provides great learning about cannabis.

Monique Perry - August 27, 2019 at 4:30 am

This is a good source of additional information. Thank you for the article, this will broaden the audience who will be enlightened on the good effects of cannabis.
Leave a reply
0