8 Most Important Changes In Obelisk Farm for 2018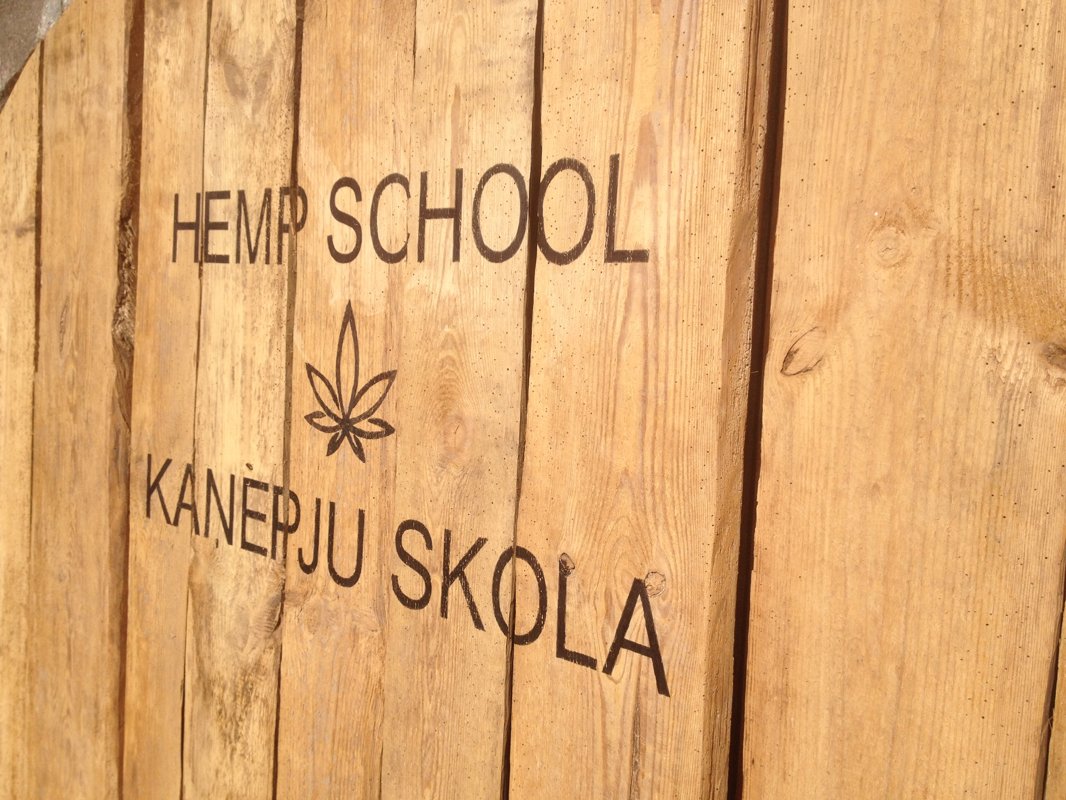 Last season was a wonderful adventure that taught us so much: we learn what works for us and for you. We took notes of all your suggestions and recommendations and (re) design the Obelisk Farm experience. For those of you who have visited us in the past, and for those who plan to visit us in the near future, we have compiled a list of all the major improvements. We hope you will find eight very good reasons to come back or to visit us for the first time.
#1 Hemp school
We started providing tours and seminars in a small barn, that was initially designed to be a workstation but eventually turn out to be the first point of our hemp tour. It did work rather well for the first year, but we needed a more adequated place. This is why we renovate one of our largest barns and turn it into a Hemp school. We would love you to come and visit this amazing place we created for you and where we develop workshops, tours, tastings and other hemp-themed events.
#2 We started our #zerowaste journey
We wanted to implement this change earlier, but better now than never! This season, a section in our farm shop will sell loose hemp products. This means, that when you visit us you can bring your own bag and choose as much or as little you need. Initially, we will have hemp powder, hemp chopped tea and hemp seeds available by the kilo. Even though we will start with a small number of products that are sold without a package, we intend in the future to be a 100% package free shop.
#3 New products available in our hemp shop
At our hemp shop, you will find the true classics that we can't live without including hemp tea with seeds and buds, hemp peanut butter, hemp protein powder but also fresh discoveries, such as our hemp fragrance, hemp chopped tea, hemp soaps, and hemp magnets. Visit us to see it for yourself.
#4 Converting our library into a Hemp Museum
As you might know by now if you read our previous post, we are planning to set up our own Hemp Museum here at the farm. Our idea is to convert the barn where is now located our library into a space that displays traces of material culture, multimedia documentation, stories and interpretations of hemp in various contexts. At this moment, this is only a dream but we hope with your support we will be able to make it a reality! Thus, from now on when you visit us you will be able to browse and purchase any book available on the library and contribute to building our Hemp Museum.
#5 Hemp samples
Would you like to know what hemp fabric looks and feels like? Or perhaps, you are interested in knowing what a hempcrete brick really is. Now you can see, touch, feel or smell a wide range of hemp products! From hemp fabric to hemp rope, to hemp paper to hemp shives!

#6 Our hemp tours in several languages
Obelisk Farm tours are now available in Latvian, English, Russian and Portuguese. You can uncover all of our farm secrets in these languages! Additionally, Spanish and French languages may be available if you book in advance.
#7 New tasting menu
Our tasting menu got even tastier! You can now try out our delicacies that include wonderful hemp flapjack, our hemp tea and hemp milk, homemade hemp bread and hemp peanut butter, and also try our hemp protein powder, hemp roasted seeds, and hemp oil. Everything is so yummy! Made with love just for you!
#8 We are open every day!
From 1st May, you can visit us every day from 9 am until 7 pm. However, we will still keep the appointment only system. As we want to ensure you have the best possible experience we are not yet able to accommodate walk-ins. We can usually adjust previous day appointments but we highly recommend booking your visit at least 1 week in advance to guarantee your preferred visit time. You can contact us to book your next visit!
No comments
Leave a reply
0