Things No One Tells You About Growing Hemp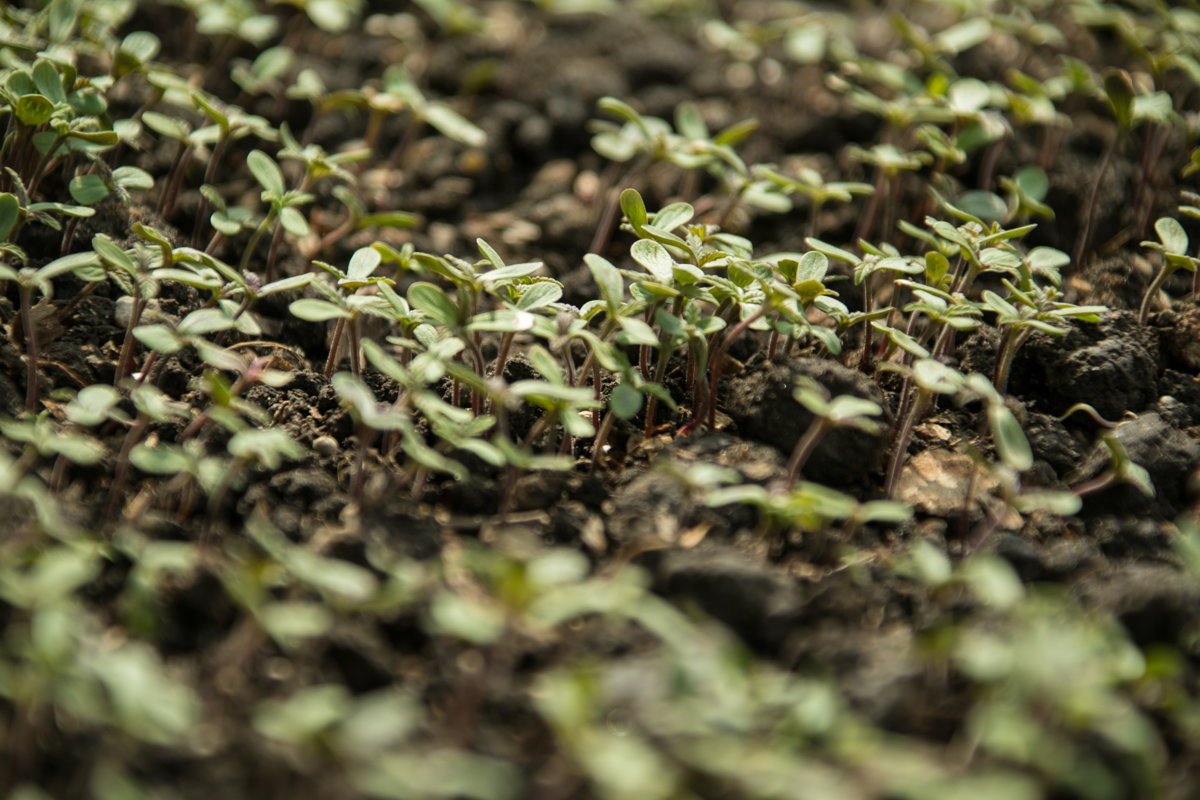 When we began to grow hemp, we search almost everywhere for detail information about it. Youtube videos, e-books, books, contact farmers, and organizations, you name it! Since Andris doesn't have a farming academic background, we had to be sure we were doing it right. Our only experience planting was vegetables and for that reason, we were not very confident. It was not easy to find information about growing hemp, actually, there were several questions on our minds that we weren't able to find any answers. If you also have been searching for this kind of information, we hope that by the end of this article you will find most of your answers.
Ok, so let's start with our first-year experience. After we got some tips and ideas from our online and offline search, we decided to give it a try. We planted 20kg/ha of Finola seeds (read more about these seeds here: http://finola.fi/) because we wanted to produce hemp oil and we knew that Finola seeds are very good for this purpose. We found a study about Finola seeds that captured our attention: "Hempseed as a nutritional resource: An overview", J.C. Callaway (2004), especially this part (pag.68):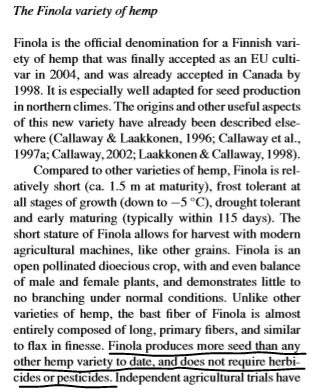 What went well in our first experience:
The weather was fair, a mix of sunny and rainy days. The perfect condition for our plants;
The hemp grown quite well, lots of seeds!
What went wrong:
Our plantation was a mix of hemp and weeds, at some point, it seems there were more weeds than hemp;
We did not took all that we could from the plant, we only harvest the hemp seeds;
We also lost many seeds in the drying hemp process.
Our first-year hemp fields: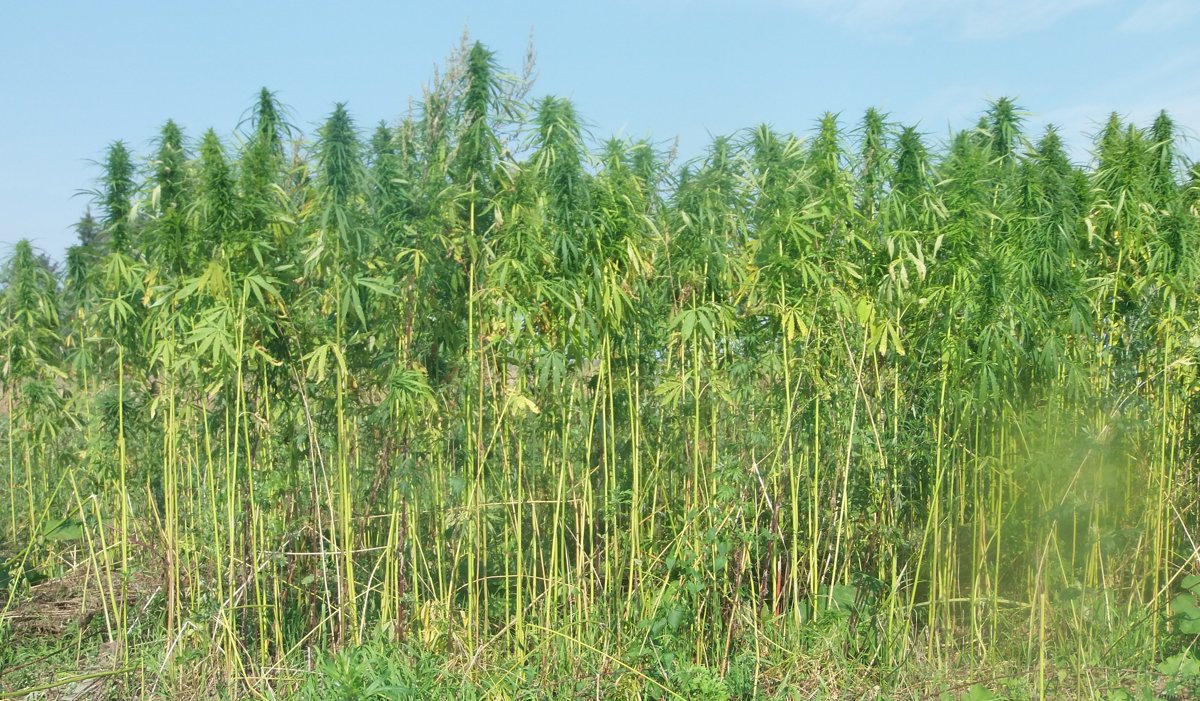 Our first- year hemp harvesting: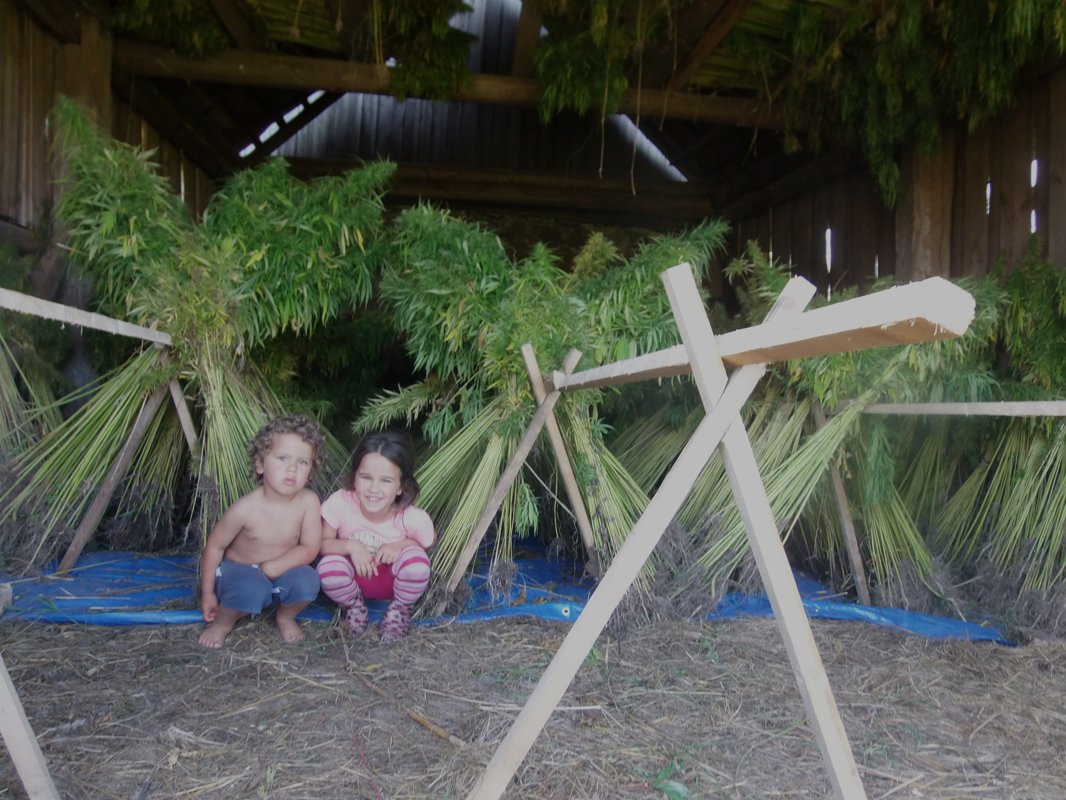 We learn a lot from our first experience, and we thought that we would be prepared for the second year. We planted the same amount of Finola seeds, improve our drying system and realize that we could harvest way more than the hemp seeds.
What went well in our first experience:
We planted the seeds at the beginning of May and were able to harvest in the middle/end of September;
We harvest hemp tea (mid-August), hemp seeds, hemp stalks, hemp roots;
We had amazing volunteers who came to help us out, full of energy and eager to learn about hemp (would you like to volunteer at our farm during our harvesting? apply here).
What went wrong:
Rain, lots and lots of rain! We can't forget the viral video of a farmer that swim with his crop because we felt like doing something like that!
Since there was a lot of rain, the plant did not grow properly. They were quite small (even though Finola is meant to be shorter than other seeds... still our plants look like baby plants)
Birds were very keen to eat all our seeds, we install a sound system but later we got to know that this sound affects the plants and decided to stop it.
Our second-year hemp fields: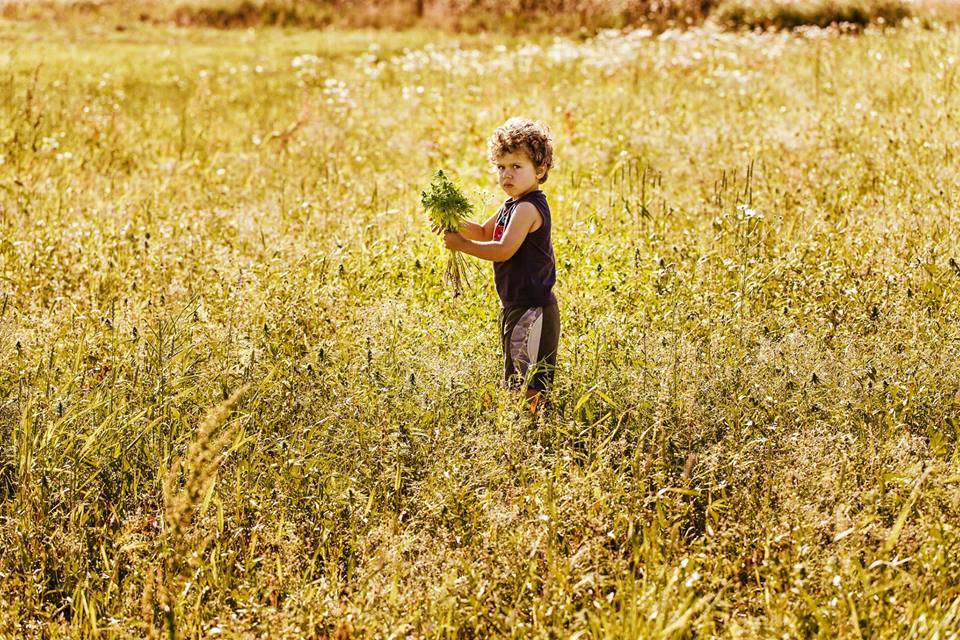 The scare birds sound system: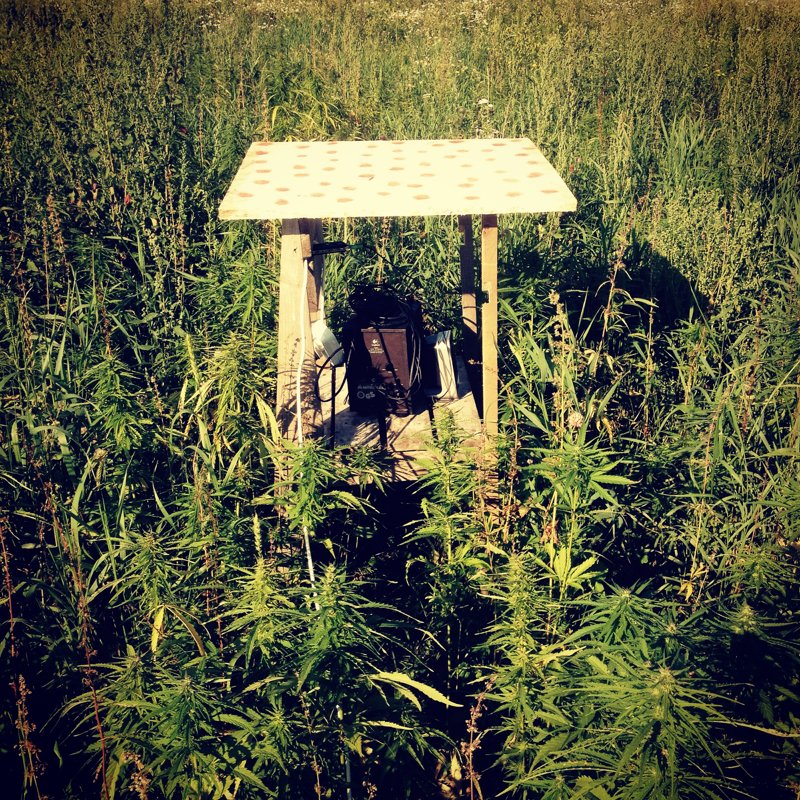 And what about now? How are we growing hemp.. you may wonder! Well, first of all, we took some samples of our fields to know exactly what the land was missing. We advise anyone, that wants to grow hemp to test your land first. Maybe you already done it, we didn't! And we think that we miss a big point. Because when we received the report we realize that our land was missing important minerals to allow hemp to grow healthy and strong, good PH levels are 6.0-6.6 . Our report looked like this: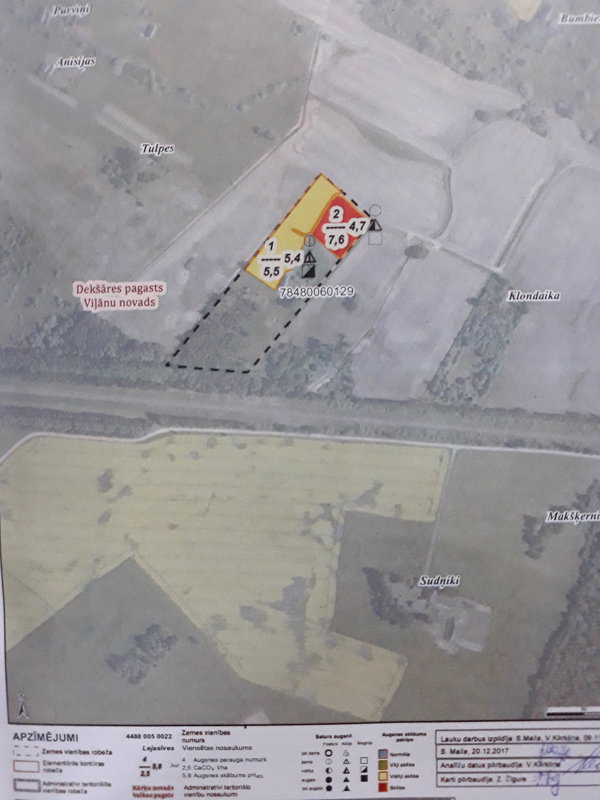 After we understand what was missing, we give the land all the minerals needed - also we added lime -. We also planted more hemp seeds (30kg/ha). This year, we planted Fedora seeds, that is a French industrial hemp plant which a high content of CBD (2%-4%) and almost no THC. So, very good for our hemp tea! Additionally, it is a plant that is long and can be used for hemp fiber production. Andris says that our hemp plants are growing by the hour, and we can all agree that they look very vigorous!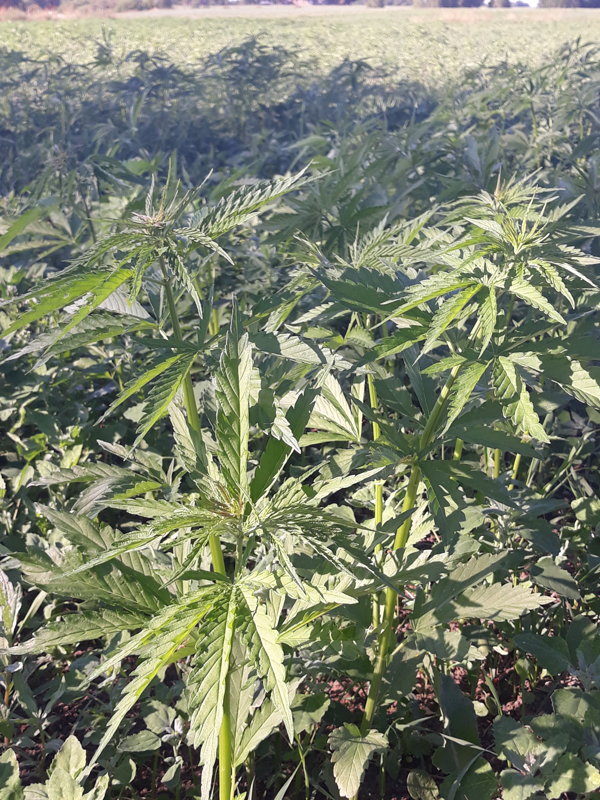 We planted our hemp seeds later May/beginning June, so we hope by the end of August we will be able to harvest our hemp tea. All in all, this journey has been very interesting and as everything in life we learn as we go, but these are the things we learn so far and might be useful for you to know:
Always plant more hemp seeds per hectare to avoid weeds;
Check your land, does it miss important nutrients? Then, you should give the land what it needs;
Think about what you want the hemp plant for. Is it for hemp food? Or maybe you are looking for hemp fiber? Choose the hemp seeds according to your needs/desires.
Altogether, we can reassure you that growing your own hemp is one of the most amazing experiences! It is of course, easier to start planting hemp when you have a couple of inside tips and you feel confident about it. On our hemp farming course, we share more details about technical issues of growing the plant. Also, we have an individual consultancy program, where you can bring your queries and we will be happy to answer all your burning questions. We hope that by sharing our know-how you will be able to find some inspiration and get the courage to jump into the hemp movement! Good luck to all!
No comments
Leave a reply
0