4 Reasons Why You Should Attend The International Cannabis Policy Conference in Vienna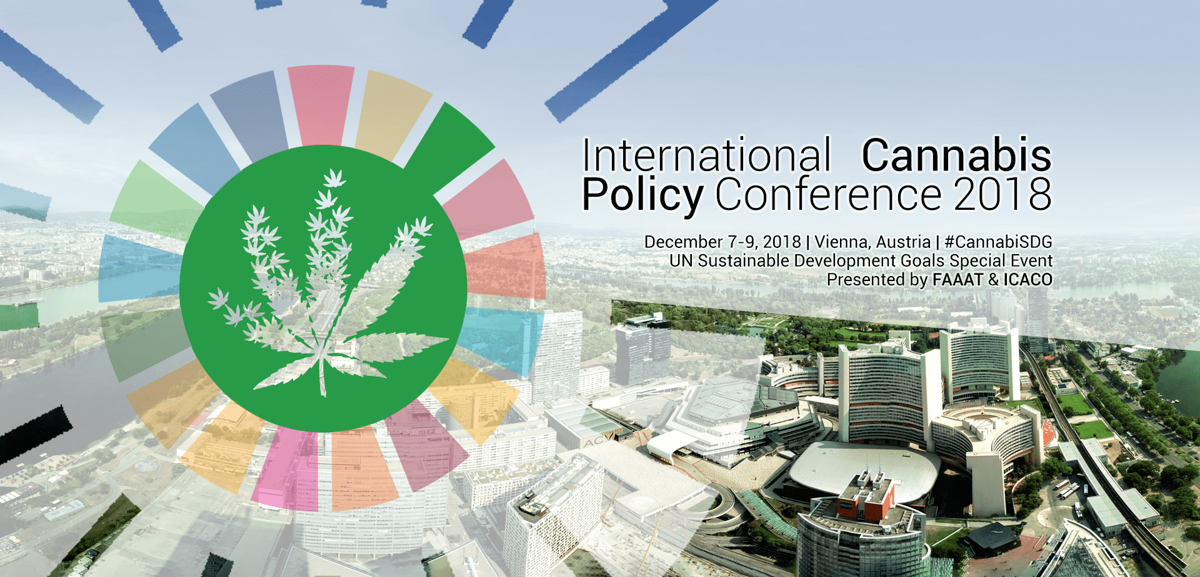 See below why you should attend the International Cannabis Policy Conference (ICPC) 2018
1) A unique opportunity
According to the ICPC: "from 5-7th December the UN Commission of Narcotic Drugs (CND), which is the only United Nations body dealing with Cannabis policy, will receive the final scheduling recommendations of the World Health Organization (WHO) on cannabidiol (40th ECDD) and cannabis in all forms (41st ECDD). These recommendations will be presented to the 187 Member States at the United Nations Office on Drugs and Crime (UNODC) headquarters in Vienna, Austria. The CND gathering will be the final global meeting before the High-Level UN Session on drug policy (March 2019) where new Cannabis Treaty scheduling and the 2019-2029 plan of action will be voted by the Countries. These decisions will offer opportunities for countries to develop innovative policies and new market perspectives. The International Cannabis Policy Conference, December 7-9th 2018 will be the last opportunity for key stakeholders to give their input on this very crucial issue".
2) Enhance your knowledge
You want to hear about Cannabis and the environment? There is a session for that. You want to hear about the past and future challenges of the global Cannabis markets? There's a session for that. You want to hear about Women & Cannabis, there is a session for that. You want to know more about sustainable uses & delivery methods, there is a session for that. You want to hear about sustainable health systems, policies & settings to ensure access to Cannabis medicines, there is a session for that too. The event is packed with sessions "with top research, industry and policy leaders". The event will also present "contribution of cannabis & industrial hemp markets and products innovations relevant to the achievements of the 2030 UN Sustainable Development Goals (SDG), a global framework for sustainable societies."
3) +15 Exhibitors
You can connect with vendors in the expo and learn more about Cannabis food, products, and services. The exhibitors are industry experts that know what is happening in the world of Cannabis. By investing your time in the exposition hall you will get the answers to your questions and learn about the present and future of Cannabis.
4) Get your certificate
By participating in the event you will earn a valuable certification. According to ICPC, all participants will be able to obtain a certificate of attendance from the Registration Desk.
HOW DO YOU REGISTER? You can see more information about the event here and register here!

Source and photo credit: http://conference.faaat.net/
No comments
Leave a reply
0