Grow hemp: call for posters
In 1935 the Agriculture Ministry of Latvia published the guidebook "
Grow Hemp
" written by R. Ramziņš. This book was meant to be a tool to help people know how to grow, harvest and process the hemp plant. It remains until this day, a powerful guide. Inspired by this guidebook we decided to develop a poster competition with the theme: Grow hemp! Why a poster? (You may wonder...) We believe that a poster is an ideal way of transmitting a lot of information in a few words. Besides its importance as a means of publicity and visual information, the poster has an enormous historical value, especially for the hemp plant. Learn more about the
Hemp for Victory campaign
.
This said, we are pleased to announce an open call for poster submission on the theme: Grow hemp!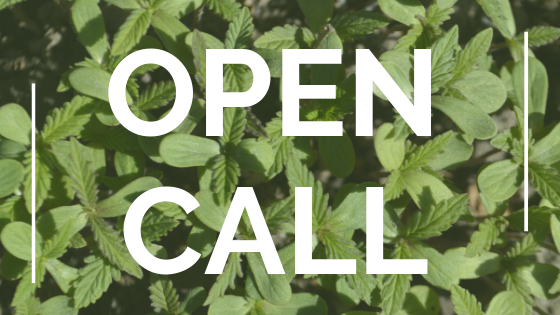 Theme
As an effort to educate individuals and boost the general public awareness about hemp the theme of the poster is: Grow hemp! We are looking for creative, critical thought and inspiring posters that can address the following topics:
Legality of the cannabis plant
Uses and benefits of hemp.
Eligibility
The call is open to artists of any age, nationality, and discipline.

Recognition
All participant's posters will be displayed at the Hemp School gallery and participants will receive a hemp gift from Obelisk Farm.

AWARD FOR THE WINNING DESIGN:
All Obelisk Farm hemp products
A free tour and tasting, a hemp paper workshop, and a place in the hemp building course 2019.
Guidelines
The poster must be original work
All submissions must be sent electronically via our email: obeliskfarm@gmail.com and should include the artist name, a short biography (max. 100 words), the title of the poster and a short description of the poster (max. 100 words)
Accepted formats: pdf, jpeg, png and no larger than 100 megabytes

The design and design rights become the property of Obelisk Farm
The posters will not be used for commercial purposes
The winning design will be announced on 1st May during the Hemp museum opening.
The deadline for submitting your poster is 20th April 2019.

1 comment

- Grow hemp: call for posters

John Gibson - March 12, 2019 at 2:43 am

Sounds like an interesting challenge for a great product... I look forward to seeing all the finished images
Leave a reply
0