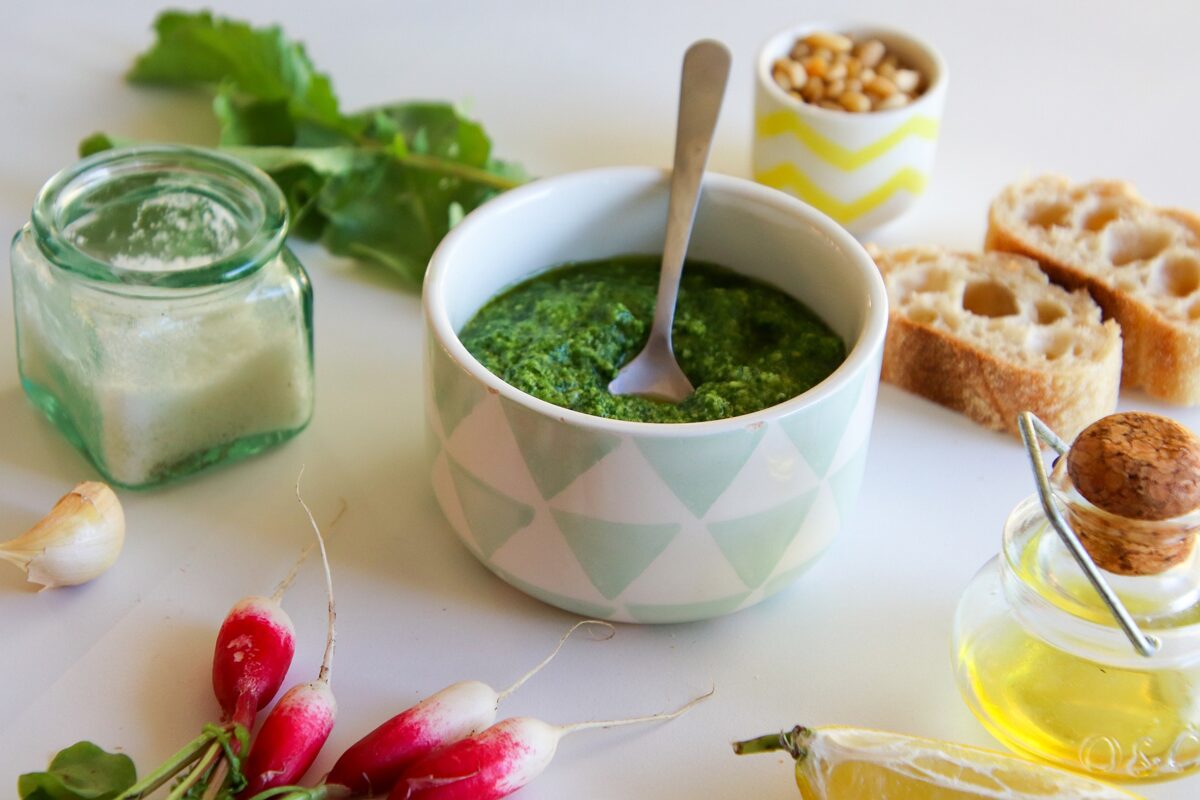 In addition to being added to salads, yogurt, and juices, hemp seed can be used as part of more elaborate recipes. Today we present one of them:
Ingredients:
1 cup of fresh basil leaves (40g);
½ cup of shelled hemp seed tea (75g);
½ cup of grated Parmesan cheese (40g);
2 chopped garlic cloves;
½ teaspoon of salt;
¼ cup of extra virgin olive oil.
Preparing your hemp pesto:
> In a food processor or blender, add the basil, hemp seeds, grated Parmesan cheese, garlic, and salt.
> After a little beaten, add the olive oil and beat until it forms a paste. This should take between 2-3 minutes.
> The pesto sauce can be served with pasta, rice, salads, or even use as a pate. Keep refrigerated for a maximum of one week.
Tip: There are two types of hemp seeds, with or without shells. Although the unhulled version is mostly used in recipes, it is in the shell that most nutritional properties are concentrated, such as fiber, for example. Give preference to the use of whole hemp seed.

Hope you enjoyed this week's recipe, and see you next week for more delicious hemp food recipes!
♡ Be Healthy*Be Conscious ♡
Débora
0