Let's talk about hemp at Kaņepes Kultūras centrā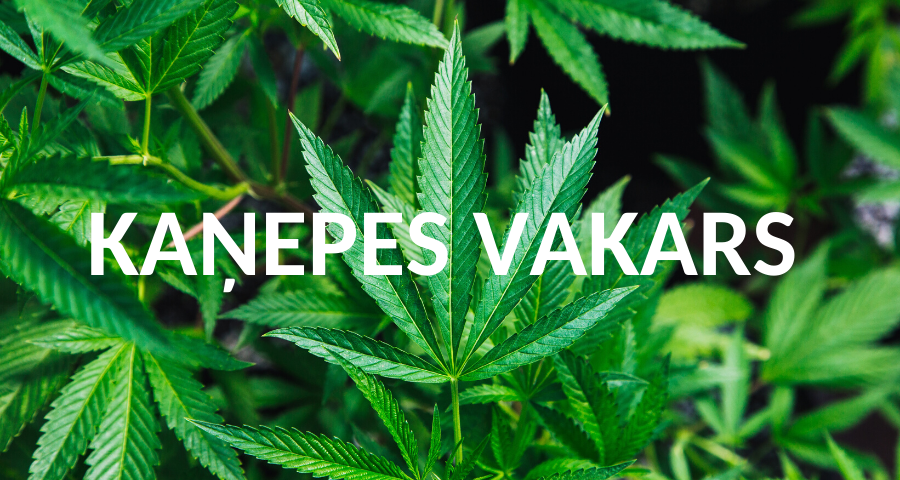 In cooperation with
Gweeproducts,
we will be at Cannabis Cultural Center in Riga this week to talk about cannabis in a relaxed evening full of conversations, great snacks, and good vibes!
About GWEE: Founded in 2017, GWEE and partners focus on producing the highest quality cannabis products. All their products are organically produced and begin their lives at the G.M.P. plant in Athens, Greece. Gwee was founded by a group of cannabis enthusiasts and a team of great people who believe that we can all find ourselves mentally and physically healthier with the power of this plant. Cannabis compounds, how CBD can affect millions of people's lives. Gwee believes that by continuing to tell and educate the public about the valuable healing properties of this plant, it could improve the quality of life for many people and make a big difference on this planet.
INFO about the event:

WHO ORGANIZES? GWEEPRODUCTS & Obelisk Farm.

WHEN? February 20, 7 pm - 10 pm.
WHERE? Kaņepes Kultūras centrs, 2. stāva Lielā zāle, Skolas ielā 15, Rīgā.

The event is for anyone interested in the vast potential of cannabis use. Free entrance.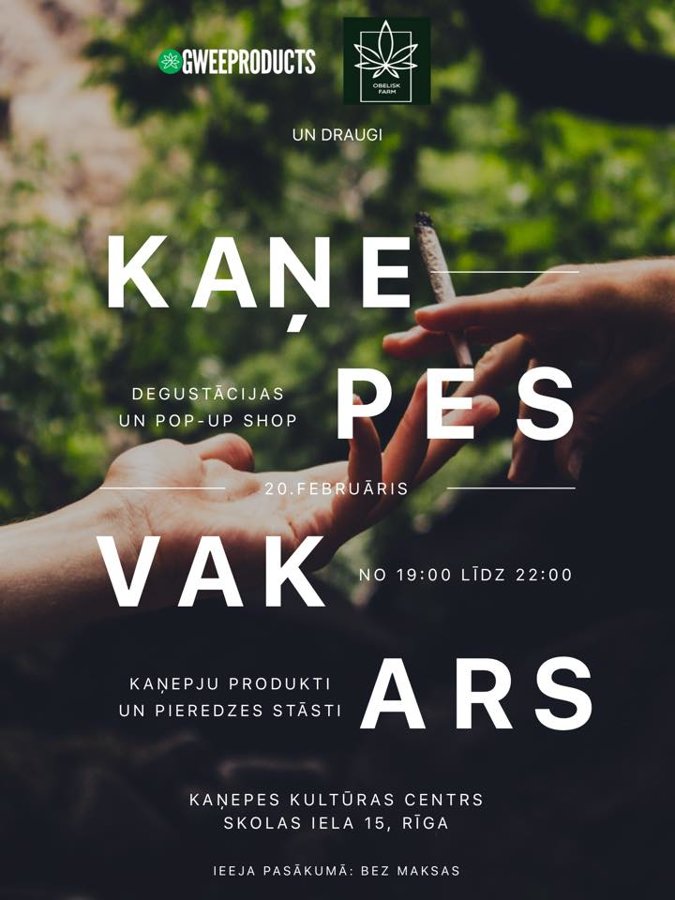 No comments
Leave a reply
0
Cart