How to make hemp crackers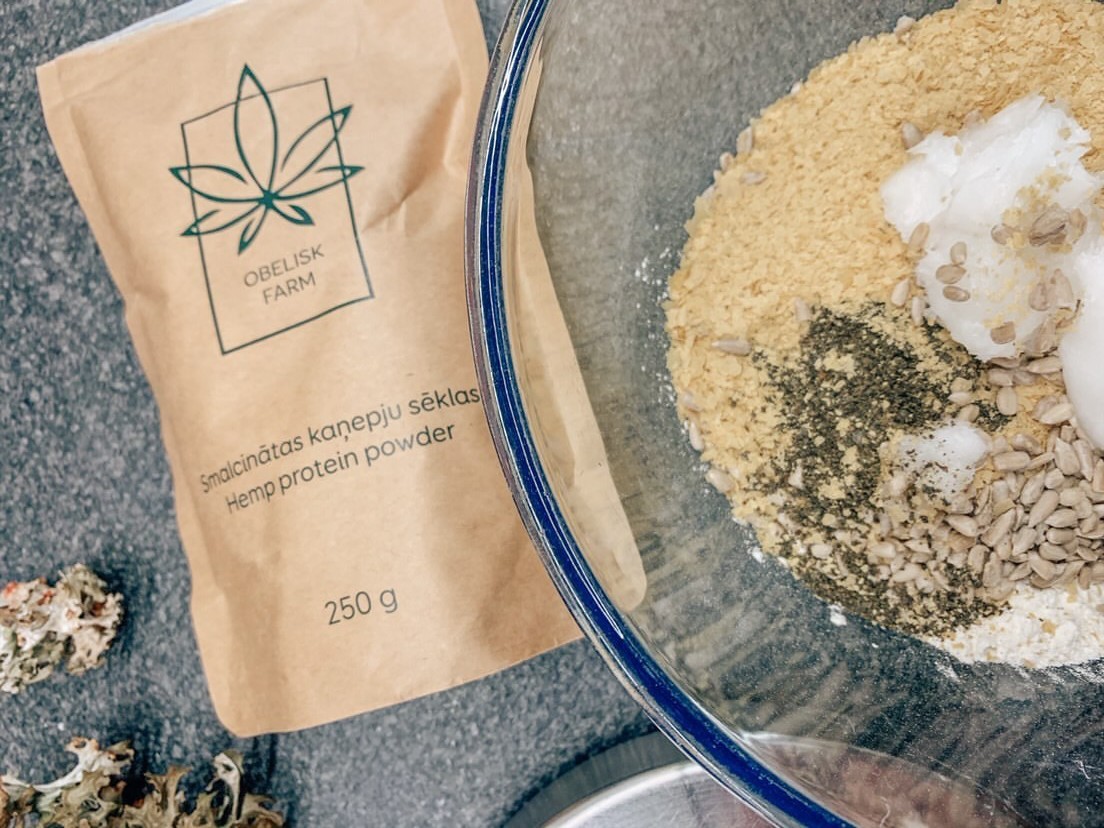 This week's recipe is a suggestion from our friend Simona Germane (you can find her on Instagram
here
). When Simona send us her recipe, we couldn't resist to give it a try and share it with you how to make these super healthy and delicious homemade hemp crackers.
Here are the ingredients that Simona used to make the hemp crackers:
70 gr of wheat flour 50gr @obeliskfarm hemp protein 20gr yeast flakes 30gr sunflower seeds ~ 2 tbsp cold water 50gr coconut oil (solid) Smoked paprika powder Black chili-pink pepper salt
Preparation: Mix all the dry ingredients, add the coconut oil, crush by hand into crumbs (like shortcrust pastry).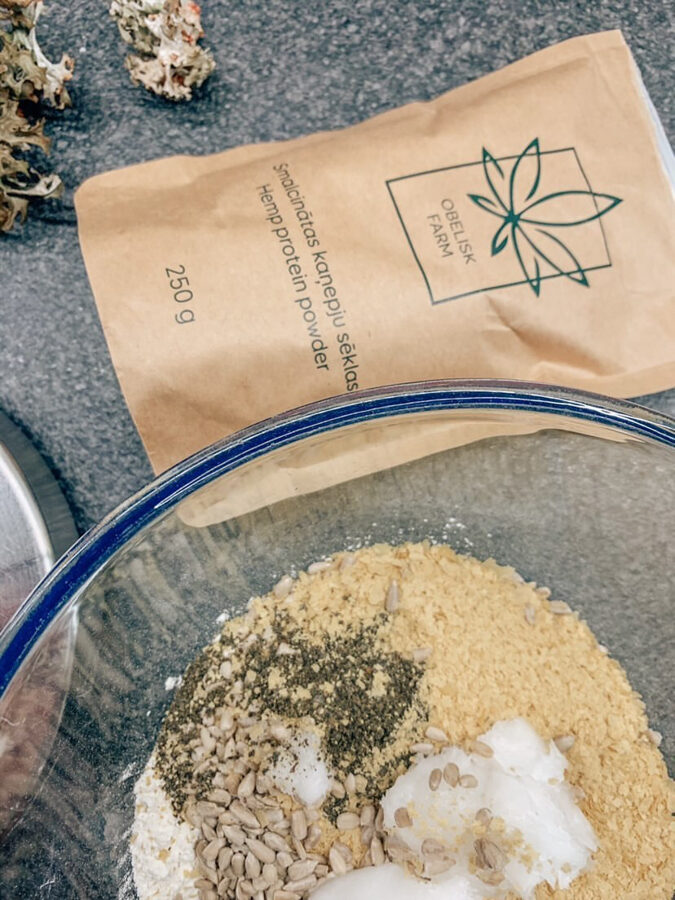 Then add ~ 2 tbsp water, and roll the dough into a ball. If it does not stick together, add a little more water.
Then roll out the dough, pour over the spices, cut, and put at 180 degrees in a hot oven and bake for about 8 minutes, but pay close attention to not let them burn.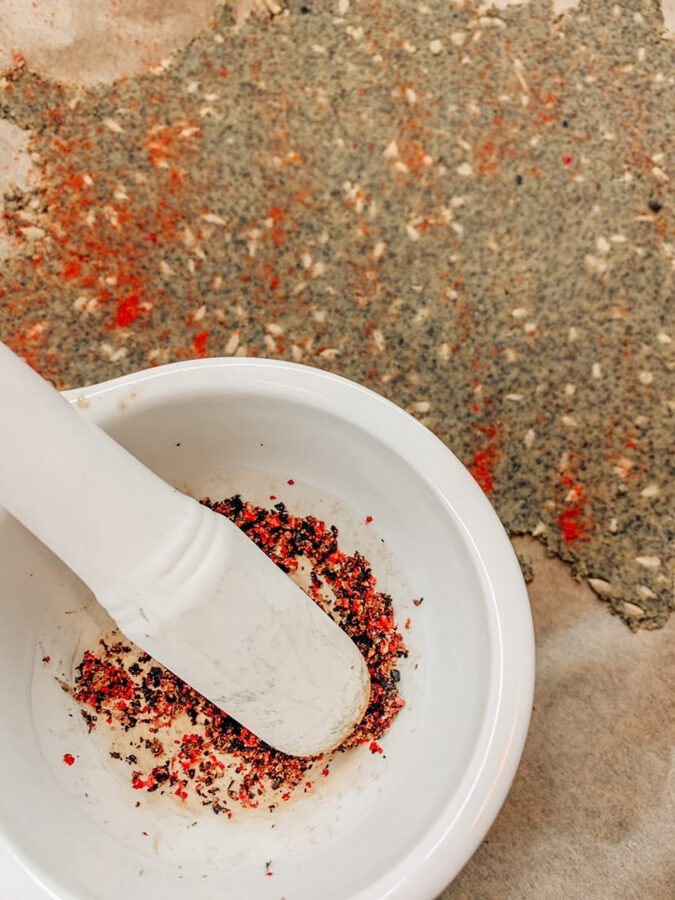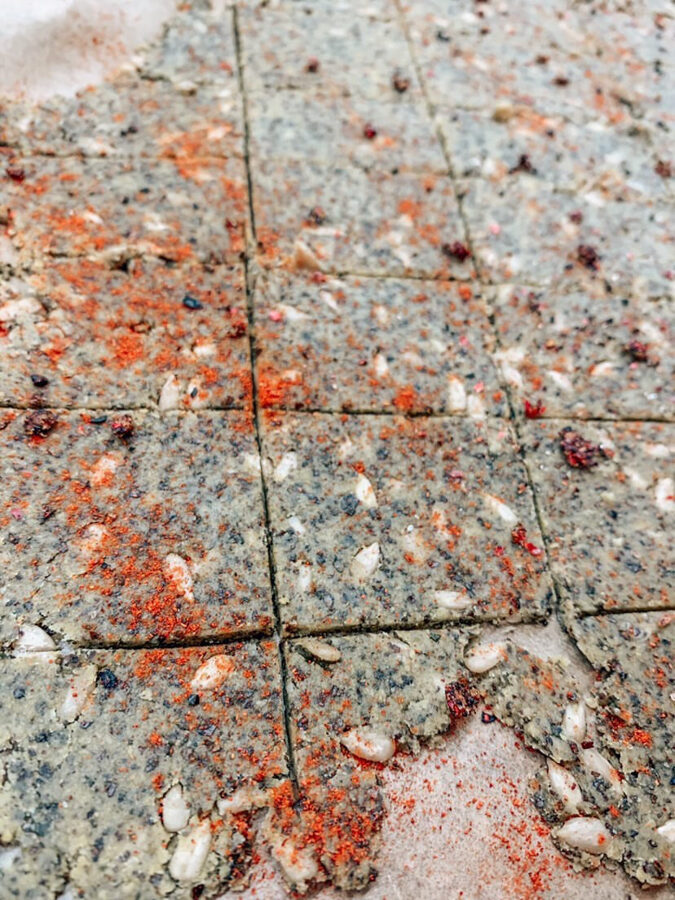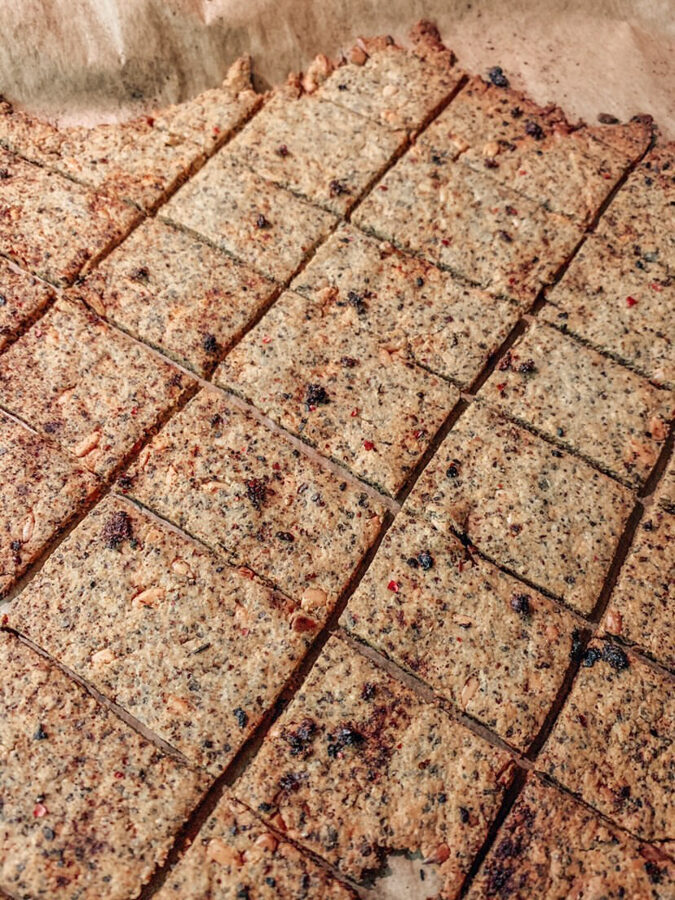 Then let it cool down. Best served with soups.

Happy healthy eating! Thank you Simona for this inspirational recipe!
♡ Be Healthy*Be Conscious ♡
Débora
No comments
Leave a reply
0