The hemp market is back for its 2nd edition!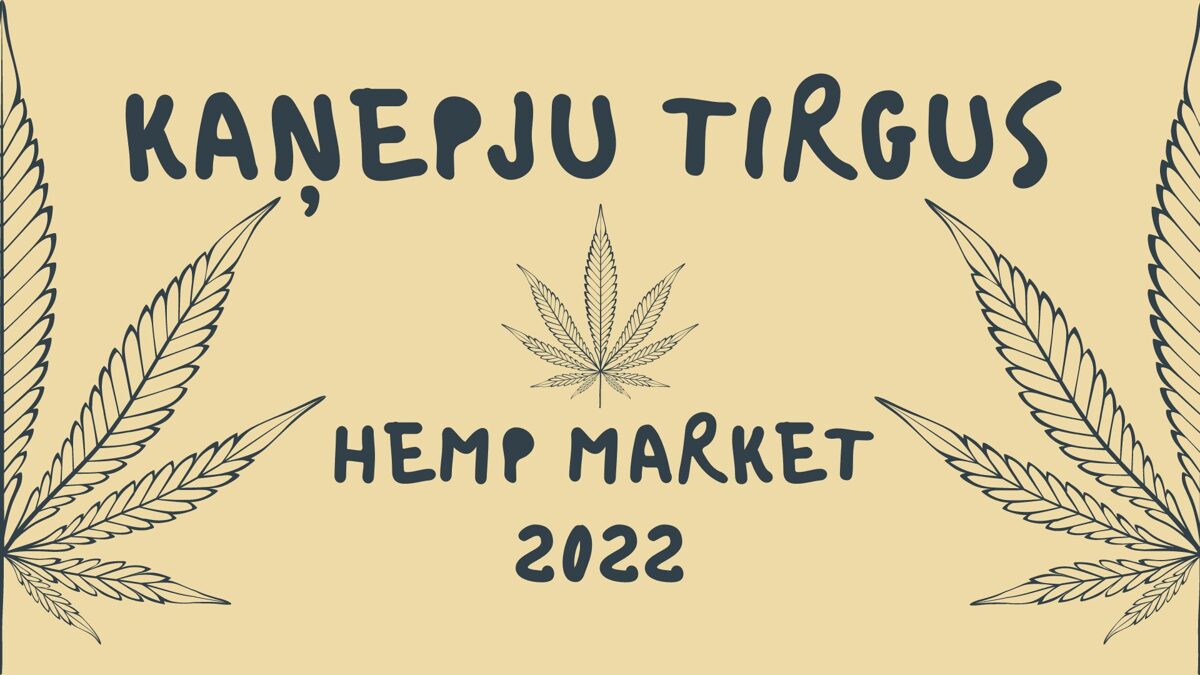 Like the last time, the hemp market has a great selection of some of the best hemp businesses in Latvia, has a conference line-up of over 10 hemp experts from across the world, and hemp activities and entertainment for the whole family.
---
The hemp market will take place on 1st May 2022 (Sunday) at Obelisk Farm.
The hemp market is open from 10:00 until 19:00
The entrance is 10€ per person. Kids under 10 years old enter free. Tickets can be bought on the farm on the day of the event.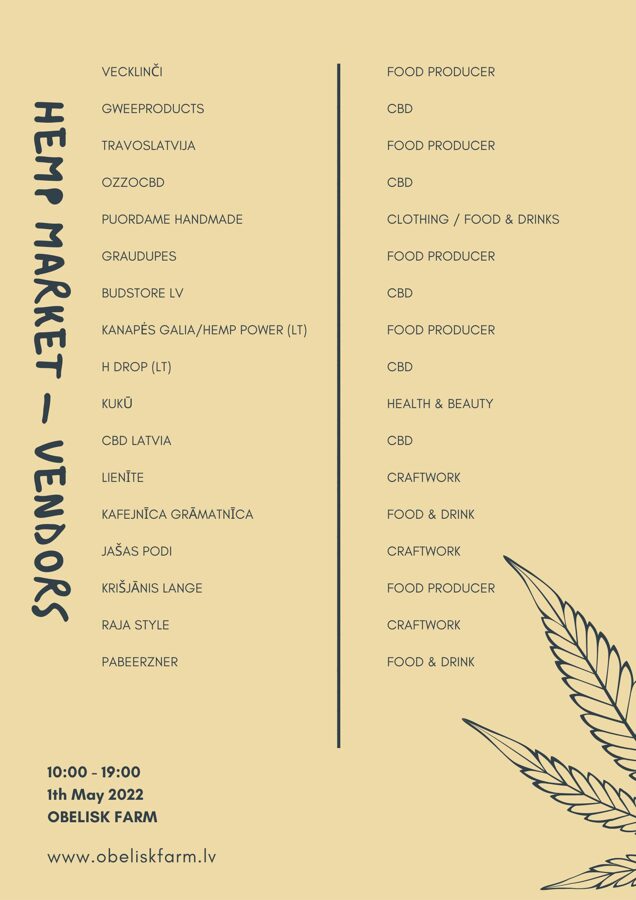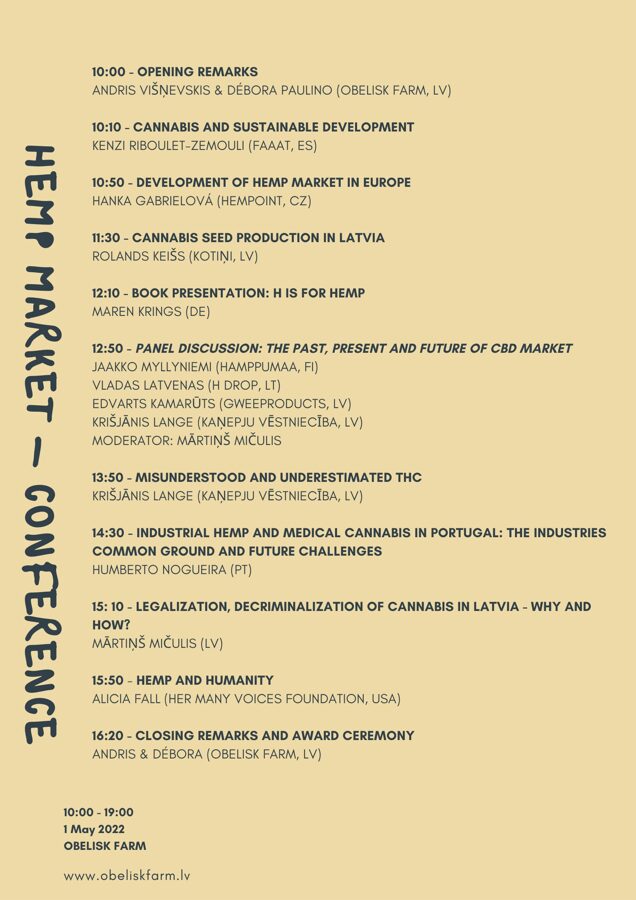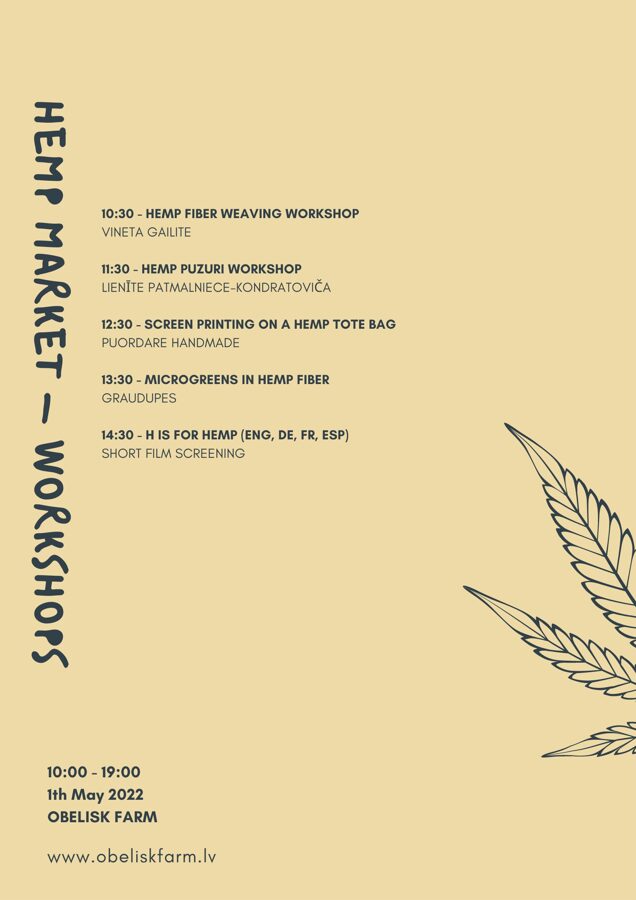 🎤🎹🎷👏 CONCERT
17:00 - 19:00 - NALATA
Musical project based in Riga, formed by 3 members with a great influence of Brazilian rhythms and lots of joy and energy! More information about the band: https://www.instagram.com/nalataproject/?hl=en
We welcome everyone who loves hemp - we hope to see you soon!
No comments
Leave a reply