We're on Patreon!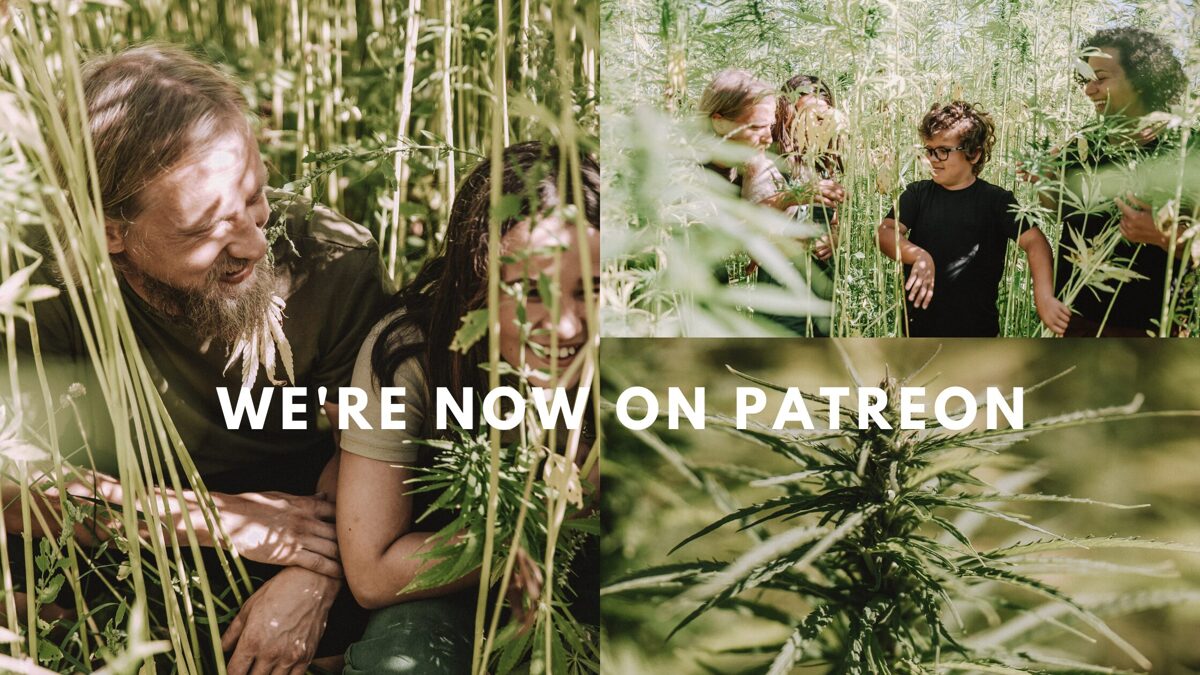 If you read our last blog post, you already know! Yes, we're live on Patreon!

👉Why we're on Patreon?



Reflecting on why we should set up a page on the platform, led us to think about the intentions we had when we first open the farm, back in 2017.





Community was (and still is!) one of the reasons we started the farm. But let's be honest, starting a farm and business can be isolating. (Any farm/business owners out there agree?!).


Thankfully, however, we found this platform that will bring us closer to our community. Even though we might start as a small community, we believe that we'll grow stronger as Patreon allows us to safely share information about hemp in a supportive and non-judgmental way.
---
👉What you will be seeing more there?

On our Patreon page, we'll be able to get a little more personal, showing you details about our personal lives, what we do with hemp, and continuing to educate others about the uses and benefits of the hemp plant.
Some of the things you will see on our Patreon page in the upcoming weeks:
How to clean hemp seeds after the harvest;
Numbers and more numbers - get to know how many hemp seeds we got from our land;
We'll be away from the farm soon and you will be the first to know where we'll be and all the details of our journey;
We'll be participating in one of the biggest hemp events in the Baltic States and we'll share everything about it

;

Special Christmas offers in our online shop: exclusive for our Patrons!



So, if you want to get to know these and other details, you

like our work, found our content useful, and want to support us in educating others about hemp - there is an easy way to do it. Become our Patron!

By contributing with as little as 3€ per month, you will be helping us continue our work. We're ever so grateful to everyone who takes the time to support us! 💚

We're absolutely thrilled to get started and we can't wait to see you here: https://www.patreon.com/obeliskfarm






No comments
Leave a reply