Farmhouse: roof renovation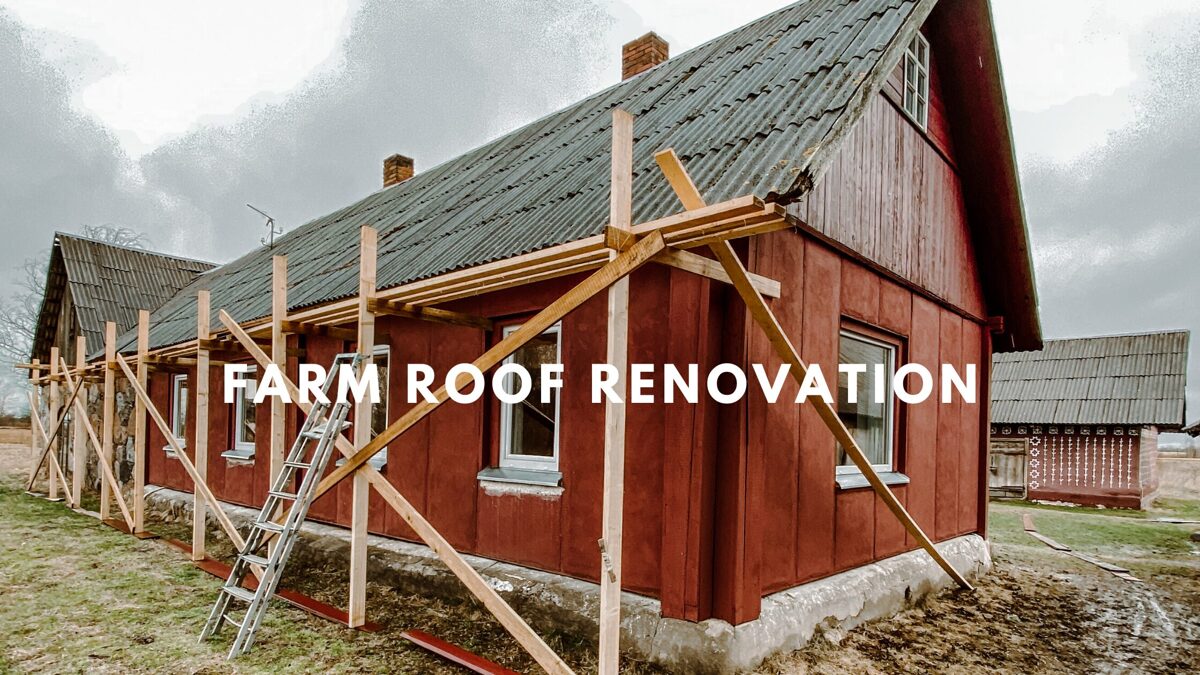 This month, we started renovating our farmhouse and hemp school roof. It has been surprisingly fast (we thought that it would take us much longer, since is Andris doing it by himself but according to him apart from a few difficult parts, everything is going smoothly.
---
This is, of course, good news if you (like us) can't wait to come to visit the farm! Hopefully, we'll be able to finish the renovation soon and open the doors to our visitors soon!
But before that dream becomes a reality there is a lot of work to be done. We're covering the renovation process extensively across our Patreon page and social media channels but have been neglecting the coverage here on our blog. It's been a sleepy month here on the blog, we know. We've been prioritizing time in preparing the farm for summer but we plan to get back every week into the full swing of posting.
So long story - short, here is what has been done so far:
A scaffolding was erected;
The asbestos cement sheets were manually removed;
Nails were removed;
We preserved the wood since it was in good condition and allowed it to dry out over several sunny days;
The

sheets

were replaced, layer by layer, beginning at the bottom, and extending upwards towards the peaks.
We are thrilled with the end results. The before/after does stand in sharp contrast one to another, and yet the roof still looks its beautiful and original self. You can watch the before and after on our new vlog.
Click here to watch our vlog about the roof renovation
There is still a long journey ahead for us, that we'll be sharing with you here and on our Patreon. Stay tuned!
If you would like to get access to this and other content we share on Patreon, consider becoming our patron — for as little as 3.00€ a month!
No comments
Leave a reply