Embrace Sustainable Construction: Join Our Hemp Building Workshop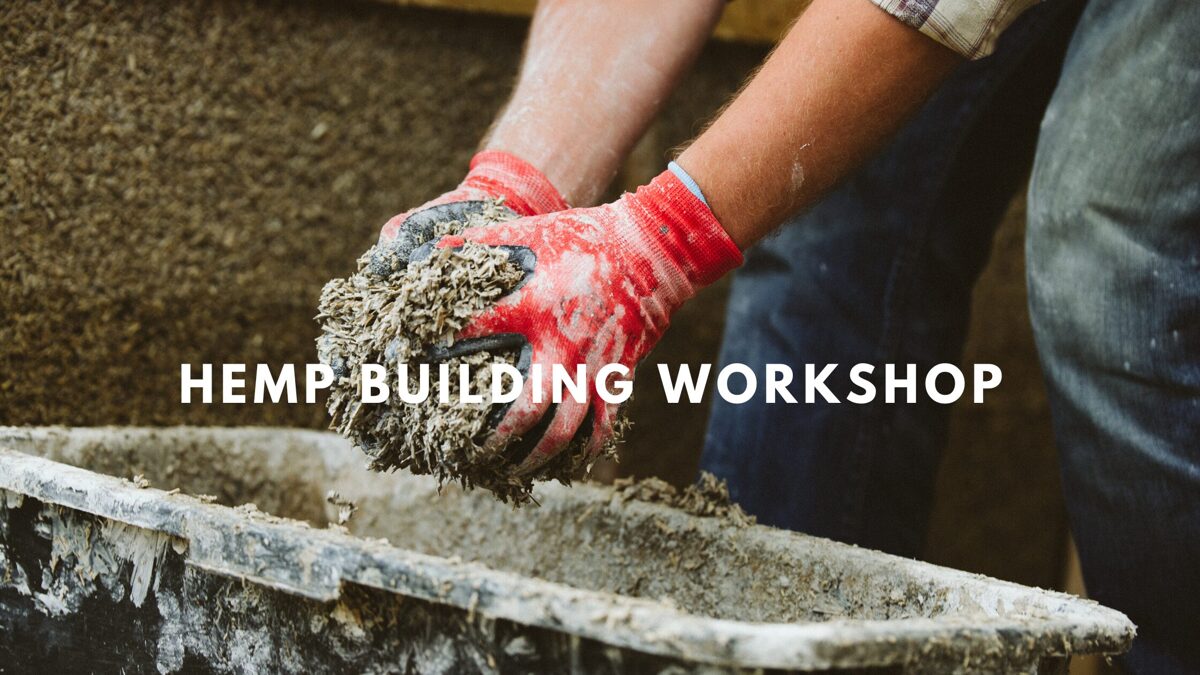 In our ever-evolving world, it's crucial to embrace sustainable practices that prioritize the well-being of our planet. One area where significant strides are being made is in sustainable construction. At our farm, we are passionate about promoting eco-friendly building methods, and we're thrilled to announce our upcoming Hemp Building Workshop. Join us on a journey that combines innovation, nature, and community, as we explore the incredible potential of hemp as a sustainable building material.
---
Unleashing the Power of Hemp:
Hemp, often referred to as a wonder plant, is renowned for its versatility and eco-friendliness. This workshop will be a gateway for participants to discover how hemp can revolutionize the construction industry. From its impressive strength to its minimal environmental impact, hemp offers a multitude of benefits. Throughout the workshop, you'll gain an in-depth understanding of the unique properties of hemp and how to harness them in sustainable building projects.
Hands-On Learning Experience:
Theory alone can only take you so far. That's why our Hemp Building Workshop is designed to provide a truly immersive and hands-on learning experience. Under the guidance of our expert instructors, you'll have the opportunity to roll up your sleeves and get involved in constructing with hemp. From foundation to walls, you'll gain practical skills that can be applied to your own sustainable building projects.
Discover Environmental Benefits:
Beyond its structural qualities, hemp brings remarkable environmental benefits to the construction industry. During the workshop, we'll delve into the ecological advantages of hemp building. From its ability to sequester carbon dioxide to its low energy requirements, you'll learn how hemp can significantly reduce our carbon footprint and contribute to a more sustainable future.
Workshop Details:

Date: 02.07.2023

Time: 16:00

Location: Our Farm

Spaces for our Hemp Building Workshop are limited, so we encourage you to secure your spot today. Visit this link to register and reserve your place in this transformative learning experience.
Embracing sustainable construction is not just a trend; it's a responsibility we all share. The Hemp Building Workshop at Obelisk Farm offers a unique opportunity to expand your knowledge, gain practical skills, and contribute to a greener future. Join us on 2nd July at 16:00 and be part of a movement that combines innovation, nature, and sustainable practices to create healthier and more resilient communities.
Together, let's build a brighter future with hemp as a foundation!
No comments
Leave a reply