Hempcrete: The Sustainable Building Material You Need to Know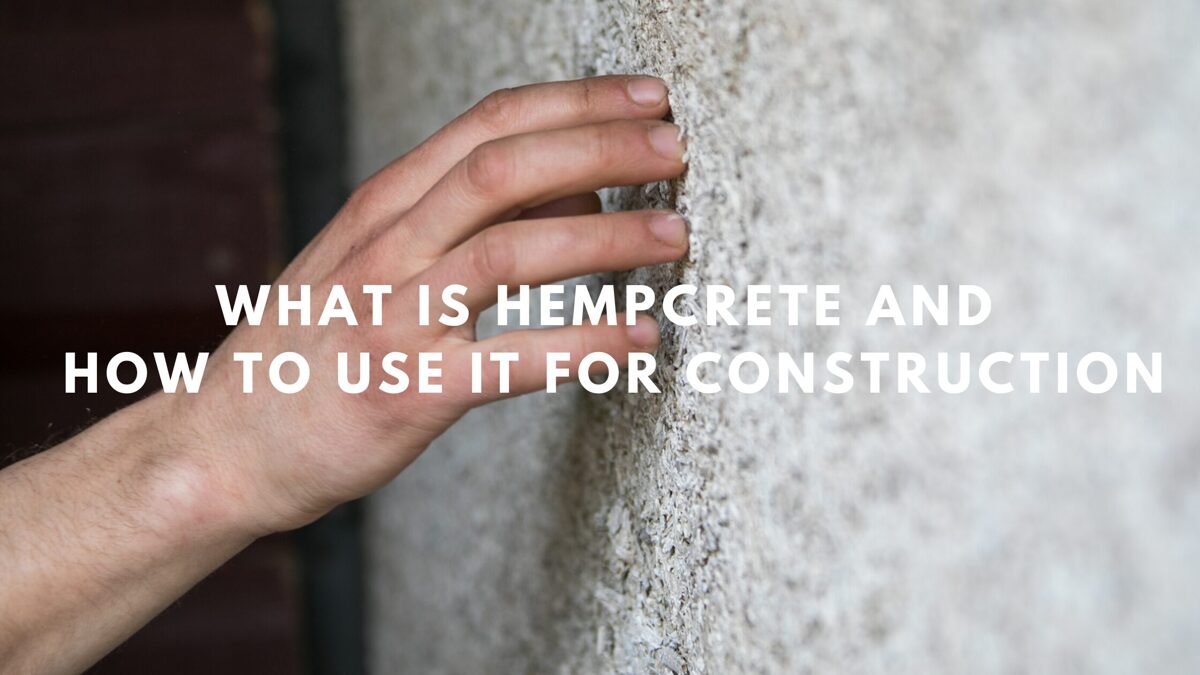 In this blog post, we will delve into the world of hemp for building and explore how this versatile plant is paving the way for a greener future.
---
Hemp has been used for centuries across various cultures for its multitude of benefits. However, it is only in recent years that its potential in construction has gained widespread recognition. The versatility, sustainability, and efficiency of hemp as a building material make it a game-changer in the pursuit of eco-friendly construction practices.

One of the most remarkable aspects of hemp as a building material is its strength and durability. Hemp shives are incredibly resilient, providing robust support for structures. When combined with lime or other natural binders, hemp shives create a composite material known as "hempcrete" or "hemp-lime." This mixture not only delivers excellent structural integrity but also offers superior thermal and acoustic insulation properties.

Hemp is a champion of sustainability in every sense. As a crop, it requires minimal water, pesticides, and herbicides to thrive, making it an environmentally friendly choice for farmers. Hemp plants also absorb a significant amount of carbon dioxide (CO2) from the atmosphere during their growth, effectively sequestering carbon and contributing to carbon neutrality or even carbon negativity in construction projects.

Hemp-based materials excel in energy efficiency and thermal performance. Hempcrete possesses excellent insulating properties, reducing the need for excessive heating and cooling in buildings. This results in lower energy consumption, decreased reliance on fossil fuels, and reduced carbon emissions. The natural breathability of hemp walls also creates a comfortable indoor environment by regulating humidity levels and improving air quality.

At the forefront of hemp building is hempcrete, an innovative composite material revolutionizing sustainable construction. Hempcrete consists of a mixture of hemp hurds (the woody core of the hemp plant) and a lime-based binder. This blend creates a lightweight, insulating material with exceptional thermal performance. Hempcrete's porous structure regulates humidity, promotes healthy indoor air quality, and offers natural resistance to pests and fire. It's a renewable alternative to traditional concrete, providing both structural integrity and sustainability.

Hempcrete's versatility opens up a world of possibilities for construction projects. It can be used for walls, floors, roofs, and even insulation. Hempcrete's excellent thermal properties help regulate temperatures, reducing the need for excessive heating or cooling. Its natural breathability contributes to a comfortable and healthy indoor environment, preventing moisture build-up and the growth of mold. Hempcrete is also an ideal choice for eco-conscious homeowners, architects, and builders seeking to create energy-efficient, sustainable, and aesthetically pleasing structures.

Are you inspired by the incredible potential of hemp building? We invite you to join our upcoming Hemp Building Workshop, a transformative experience designed to deepen your understanding and hands-on skills in sustainable construction. This workshop will cover various topics, including the science behind hempcrete, mixing techniques, construction methods, and practical applications. You will gain the knowledge and confidence to incorporate hemp into your own projects and contribute to a greener future. Whether you're an architect, builder, or simply an eco-conscious individual, this workshop will equip you with the tools to make a positive impact through sustainable construction practices.

Hemp building and hempcrete represent a revolutionary approach to sustainable construction, providing a greener alternative with exceptional performance. By leveraging the power of hemp, we can create energy-efficient, durable, and environmentally friendly structures. Join our Hemp Building Workshop to unlock the potential of hemp, gain hands-on experience, and be part of a community driving change in the construction industry. Together, let's build a sustainable future that prioritizes both the well-being of our planet and the comfort of its inhabitants.

Sign up now HERE to secure your spot and become a pioneer in hemp building!

No comments
Leave a reply