Exclusive Opportunity: Free Places at our Hemp Building Workshop!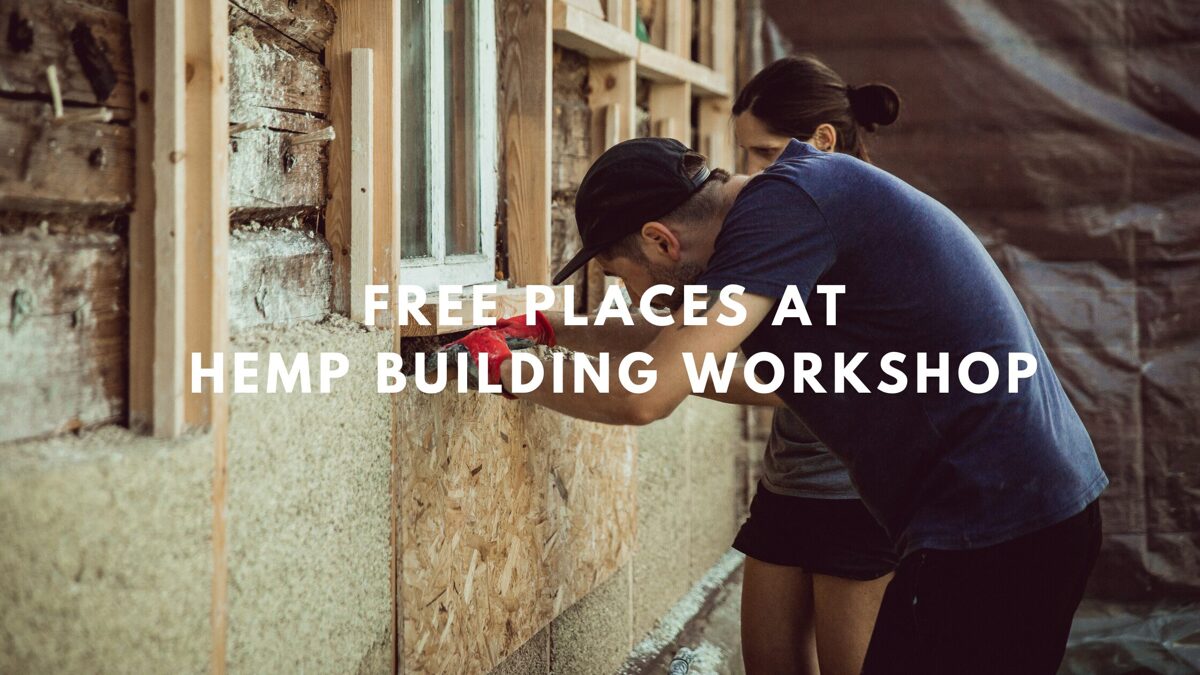 We have some incredible news for our dedicated supporters! As a gesture of appreciation for your support, we are delighted to offer free places at our upcoming Hemp Building Workshop. This unique event aims to equip individuals with the knowledge and skills necessary for sustainable construction using hemp. Read on to learn how you can take advantage of this exceptional offer!
---
At Obelisk Farm, we highly value the support we receive from our community. As a token of gratitude, we extend a special invitation to attend our Hemp Building Workshop free of charge. This is our way of expressing our heartfelt thanks and providing you with an immersive learning experience.
Hemp is rapidly transforming the construction industry with its eco-friendly and versatile properties. During the workshop, participants will explore the realm of sustainable construction and discover the benefits of utilizing hemp as a building material. From outstanding thermal properties to its low environmental impact, this workshop will empower attendees to embrace a greener future through hemp-based construction practices.

Our Hemp Building Workshop is meticulously designed to offer a comprehensive learning experience. Led by Andris, participants will receive invaluable guidance and insights into the practical aspects of hemp building. Through engaging hands-on activities and demonstrations, attendees will gain an understanding of hemp construction techniques, enabling them to apply this knowledge to their own projects.

This workshop provides a perfect platform to connect with like-minded individuals who share a passion for sustainable construction. By attending, you will have the opportunity to network with fellow enthusiasts, exchange ideas, and foster collaborations. It's a chance to expand your professional network and contribute to the collective growth of the sustainable building community.
How to Secure Your Free Place:
Claiming your free place at the Hemp Building Workshop is simple. Please follow these steps:
1. Ensure you are an active member of our Patreon community.
2. Visit our Patreon page and navigate to the post where we announced the free places for the workshop.
3. Get the code provided in the post and use this in our online shop to reserve your place.
Please note that availability is limited, so we encourage you to act swiftly to ensure you don't miss out on this exclusive opportunity.
This is an extraordinary opportunity for our dedicated supporters! By joining us on Patreon, not only will you play a crucial role in supporting our mission, but you'll also gain exclusive access to incredible benefits like attending our Hemp Building Workshop for free. This immersive learning experience in sustainable construction practices is our way of expressing deep gratitude for your support and ensuring you actively participate in shaping a greener future. Don't miss out on this exciting opportunity – become a patron and secure your spot at the workshop today! Together, let's make a meaningful impact!

No comments
Leave a reply