Dive into the Hemp Harvest Experience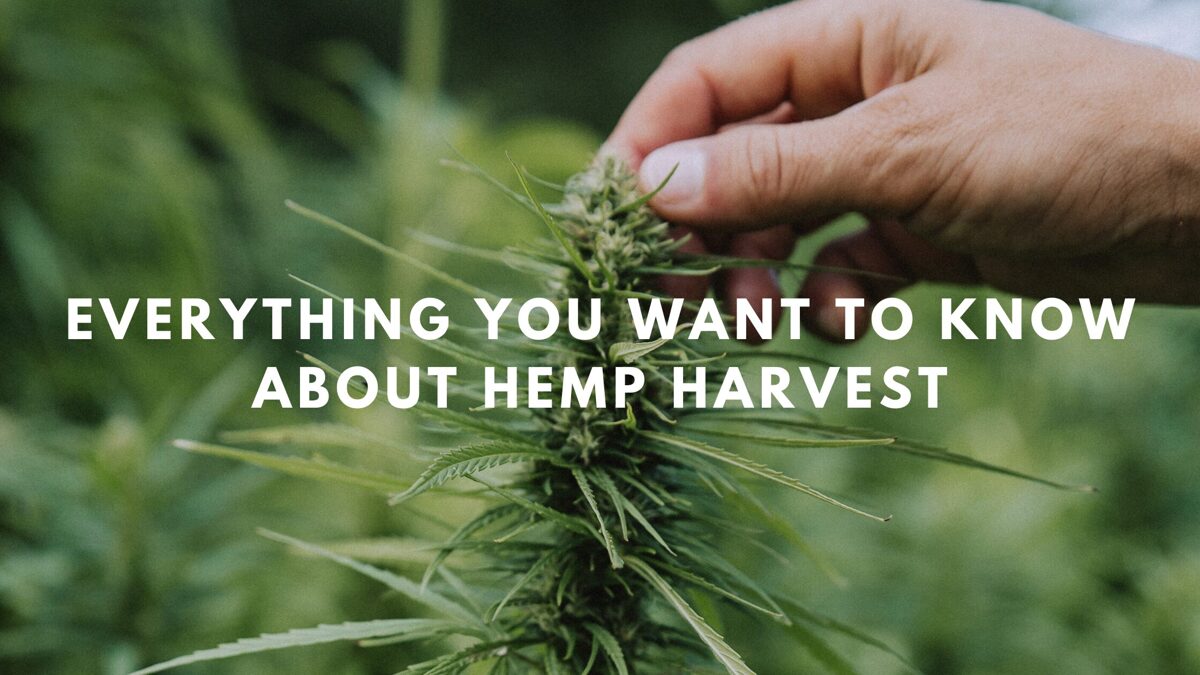 Hemp is a versatile and sustainable plant, that has been cultivated for centuries for its myriad uses. One crucial phase in the journey of hemp cultivation is the harvest season, where the fruits of labor reach their peak potential. Join us as we delve into the art and science behind harvesting hemp plants, uncovering the intricate process that brings this remarkable plant from the field to fruition.
---
Understanding the Harvest Window
Timing is everything when it comes to harvesting hemp. Determining the right moment to harvest involves a careful balancing act between the plant's maturity and the environmental conditions. Hemp is typically harvested when its flowers are fully developed but not yet past their prime. At this stage, the plant's cannabinoid content, including the sought-after CBD, is at its peak, making it ideal for extraction and processing.

Hand vs. Machine Harvesting

Harvesting methods vary and often depend on the scale of cultivation. On smaller farms, hand harvesting can be labor-intensive but allows for a more selective approach, ensuring only the prime flowers are collected. Machine harvesting, on the other hand, is efficient for larger operations, as it can process a larger volume in a shorter time. However, it requires careful calibration to prevent damage to the delicate flowers.

Check out our YouTube video with more information about hemp harvest by hand
Drying and Curing
After harvest, the process of drying and curing begins. Proper drying is crucial to prevent mold growth and ensure the preservation of cannabinoids and terpenes. Curing, a slower process, involves storing dried hemp flowers in a controlled environment with specific humidity levels. This process allows for the development of smoother flavors and a well-rounded cannabinoid profile.
Join Us in the Harvest Experience
At Obelisk Farm, we invite you to immerse yourself in the world of hemp harvesting. Our upcoming hemp harvest event on 3rd of September offers a hands-on experience like no other. Join us on our farm as we celebrate the culmination of months of hard work and dedication. Discover the joy of harvesting hemp firsthand, learn about the intricacies of cultivation, and explore the potential of this incredible plant.
As we wrap up our exploration of the art and science behind hemp plant harvesting, we sincerely hope this article has provided you with a comprehensive understanding of this crucial phase in the hemp cultivation process. From the careful consideration of the harvest window to the intricate methods of drying, curing, and preserving terpenes, each step contributes to the quality and potential of the final hemp product.
We're passionate about sharing our knowledge and expertise with fellow hemp enthusiasts like you. If you found this blog post useful and enlightening, we consider our mission fulfilled. If you have any further questions, curiosity, or a desire to dive deeper into the world of hemp, don't hesitate to reach out.
Here's to a future rich with the rewards of hemp and the promise it holds. We look forward to seeing you at here at the farm and embarking on this journey together! 🌿

No comments
Leave a reply