Exploring Hemp Innovations: Our Participation in the HempClub ClusterXchange Event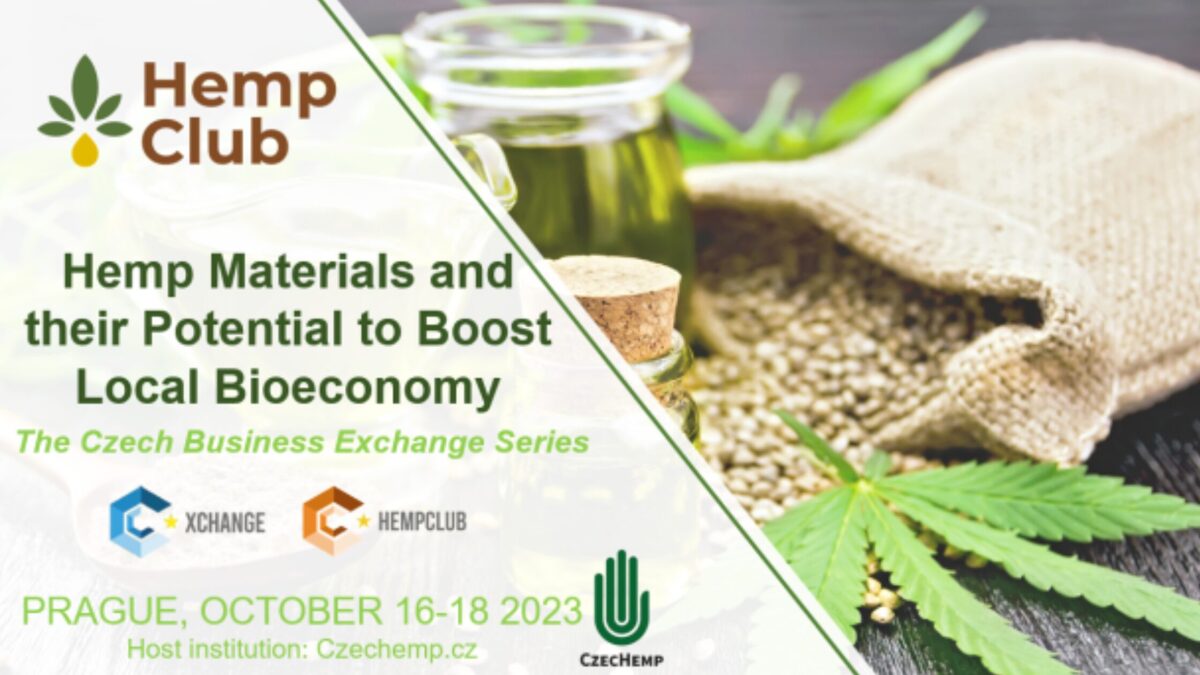 We are happy to share exciting news with you all! We'll participate in the upcoming HempClub ClusterXchange event, focused on exploring the incredible potential of hemp materials and their impact on local industries. This event promises to be a platform for innovation, collaboration, and a deeper understanding of the wonders of hemp.
---
The conference "Hemp Materials and their contribution to Bioeconomy" organized by HempClub is set to bring together industry leaders, innovators, and enthusiasts to discuss the transformative power of hemp in various sectors. From sustainable materials to groundbreaking technologies, this event is a unique opportunity to delve into the myriad possibilities that hemp presents.

We're enthusiastic about being an active participant in this event. Our family is committed to staying at the forefront of hemp-related advancements and ensuring that we continue to provide you, our valued community, with the latest and most innovative hemp information.

During the event, we will be sharing insights, highlights, and key takeaways on our Patreon platform. Our Patreon community will have exclusive access to behind-the-scenes content, interviews with industry experts, and sneak peeks into the future of hemp innovation. This is our way of ensuring that you, our patrons, are part of this exciting journey and have access to information that goes beyond the mainstream.

For those who aren't part of our Patreon community yet, now is the perfect time to join! By becoming a patron, you'll not only get exclusive access to our HempClub ClusterXchange content but will also be supporting our mission to bring sustainable and innovative hemp information to the forefront.

As we gear up for this event, we are excited about the discoveries and insights that await us. Stay tuned for a deep dive into the world of hemp innovations!

Thank you for being a part of our journey.
No comments
Leave a reply