Why is hemp paper the nº 1 natural handmade paper?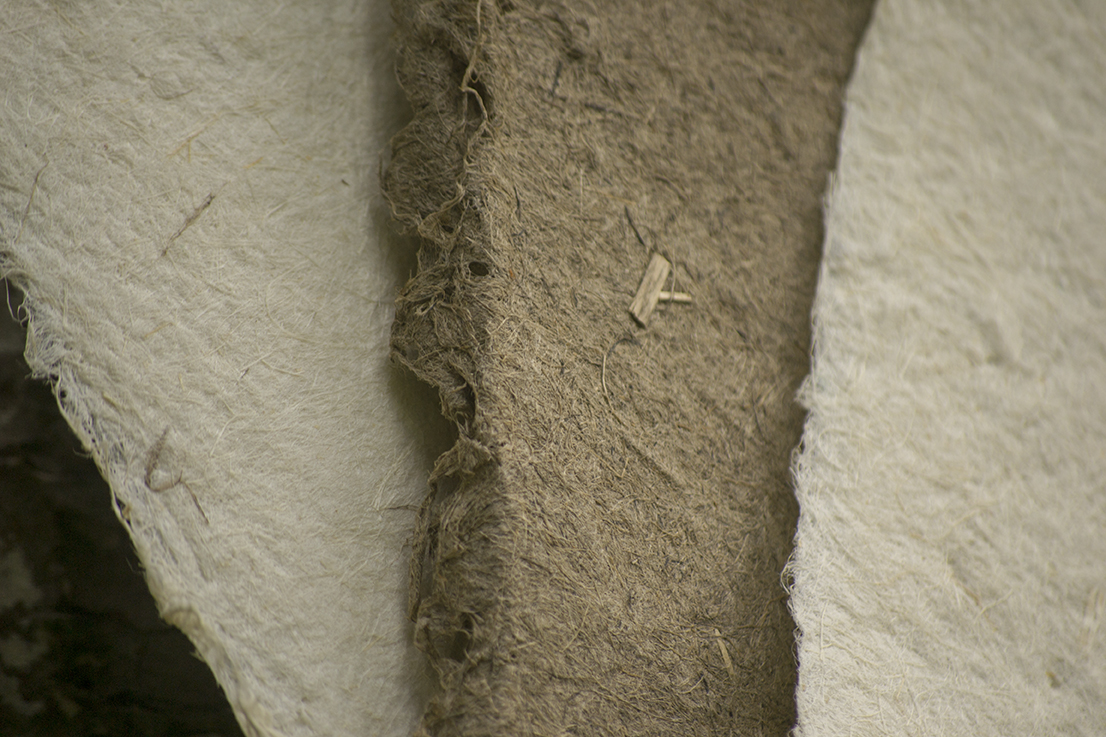 Hemp has had a long history of being made into paper. Could hemp paper be what saves us from the perils of the commercial paper industry? Get to know the answer to this question in the first guest post, here at Obelisk Farm blog!
---
Post by Harkamal from hessenhanf.de
History of hemp paper
The oldest evidence for hemp paper making dates way back to 140 BC. From then on, hemp paper was the primary raw material used in papermaking for 2000 years till the advent of the industrial ages. There was a mass-circulation of newspapers and novels in this period which required the use of cheap sources of cellulose. Hence, commercial wood pulp substituted hemp paper. This demand for wood pulp also led to increased widespread exploitation of the forests. Did you know that 60% of the total number of trees cut in the world in a year today is being used exclusively for the paper industry?
Hemp paper making workshop
To revive some of the long-forgotten traditions of hemp paper making, Hessen Hanf conducted an online hemp paper-making workshop in the German language. In the workshop, we dove deep into the manufacturing of hemp as a sustainable resource for paper production. We followed this up with an intense session conducted for a group of around 20 participants. In this session, the participants were shown how to make hemp paper on an artisanal level. The participants used hemp fibers from Obelisk Farm. People from all age groups including kids participated in this activity! Working with their hands in the pulp was tremendous fun for everyone. Although it took some time for participants to get the hang of hemp papermaking, the group had a lot of fun getting their hands dirty and see the fibers transform into handcrafted paper.
Learn how to make hemp paper in this new video (Latvian language)
Advantages of hemp paper over tree paper
As with most other handmade industries, the techniques and methods of the traditional handmade hemp paper industry have also suffered from displacement and elimination by the technologies and interests of wood and chemical industries. Despite that, hemp paper stands out as a better source of paper production. Here are some interesting facts about hemp paper:
1. Efficient pulp production
Hemp is one of the fastest-growing plants on Earth. It requires only 4 months to reach harvestable age compared to pulp trees which require 6-20 years. Moreover, hemp uses only a tenth of the space that a tree needs! Besides, one acre of hemp can produce as much paper as 4-10 acres of hemp over a 20-year cycle. Doesn't this sound like a more efficient way to produce paper pulp?
2. Preventing degradation and deforestation

Most trees used in pulp production like eucalyptus plantations are not suitable for the land they are grown in. This can lead to land degradation. The conventional paper industry is also responsible for around 14% of deforestation in the world. Compared to this, hemp paper would be the best resource to prevent deforestation.
3. Superior quality of paper
As the pulp from hemp is much superior to that of wood, the quality of hemp paper is also better. For instance, hemp paper does not yellow or deteriorate like paper from trees. The principal ingredient of paper is cellulose. Hemp has higher cellulose (85%) concentration than trees (30%) which makes the quality of hemp paper more superior.
4. An eco-friendly method of production
Water and energy are consumed in large amounts in commercial paper manufacture. This makes it a highly wasteful process resulting in large amounts of wastewater generation, solid waste, and air pollutants emissions. Additionally, there is heavy usage of chemicals to produce wood paper. Although using the chemicals for paper making is cheap, it is expensive and burdensome on the environment. On the other hand, a large amount of chemicals is not required to produce hemp paper which makes it more eco-friendly.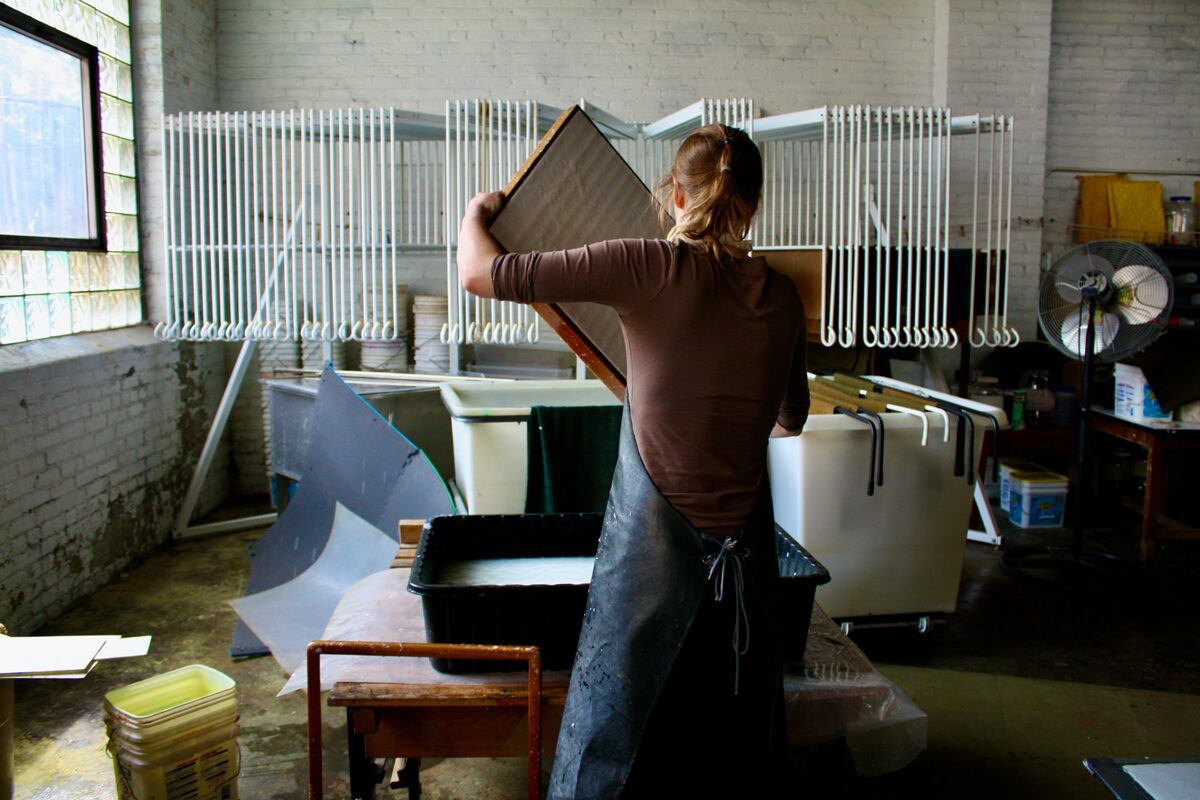 This workshop reminded us of all these wonderful properties of hemp paper. The end products of this workshop were beautiful, small sheets of hemp paper. Besides this, some amazingly creative ideas came up during the workshop. For instance, placing flower seeds into the wet paper so that it can grow into a plant after its initial use! Although it would have been nice to make invitation cards from these rustic pieces of hemp paper, the current situation does not provide opportunities for us to invite people to events. To compensate for this, we could make unique hemp paper postcards to write heart-felt messages to your friends and family!

It is great to work with Débora and Andris who work with a lot of passion and experience.
We are excited about upcoming collaborations.
Greetings from Germany.
Stay healthy :)
Harkamal
If you would like to give it a try, Obelisk Farm offers a hemp paper kit to help you get started. You can also purchase hemp paper from our online shop.
No comments
Leave a reply