OBELISK FARM & FRIENDS
Obelisk Farm's awareness of evolving in a sustainable manner, at an economic, cultural, social, and environmental level, is deeply rooted in the farm principles. Our commitment to sustainability is guided by our values and dictates the way we do business. Taking this into consideration, we have created Obelisk Farm & Friends - a non for profit organization with the aim of taking actions of social solidarity, local community development, and environmental sustainability.
ACTIVISM

We live in challenging times.
It is important (now more than ever) that we remain united and realized the importance of our actions. As a way of continuing our work as activists, we share information and support various causes. Take a look at the ones we are supporting now and if you feel this is your cause too... sign a petition today! The more people who sign, the more possibilities we have of having a real impact on global issues. See below the causes we are supporting.
scholarship 2022
Through Forum Synergies trainee exchange program, Obelisk Farm as a host offers the possibility for a trainee to come, spend time at the farm and get to know the work carried out here. The vision for this program is an experience that grounds into the energy of the land while creating a foundation from which to imagine new ways of living. Does this sound like something you would like to take part in? So, get involved! Register as a trainee.
media collaboration
We are responsible for the Portuguese version of the hemp news portal HempToday. On the Portuguese version, you can find all updated information about hemp in the Portuguese language. Click here to check HempToday em Português
INITIATIVES SUPPORTED
(2019 - 2021) - Documentary "Cannábicas"

Obelisk Farm is a proud supporter of the documentary "Cannábicas". This is the first collective documentary creation that shows the reality of Cannabis Women, Feminists, and Anti-Prohibitionists of the world, making visible who they are, why and how they use the cannabis plant, and their contributions to society. More than 200 women from 30 countries have participated in this documentary, including Débora the co-founder of Obelisk Farm.
what's coming next
TRANSLATION OF THE TOOLKIT "CANNABIS & SUSTAINABLE DEVELOPMENT"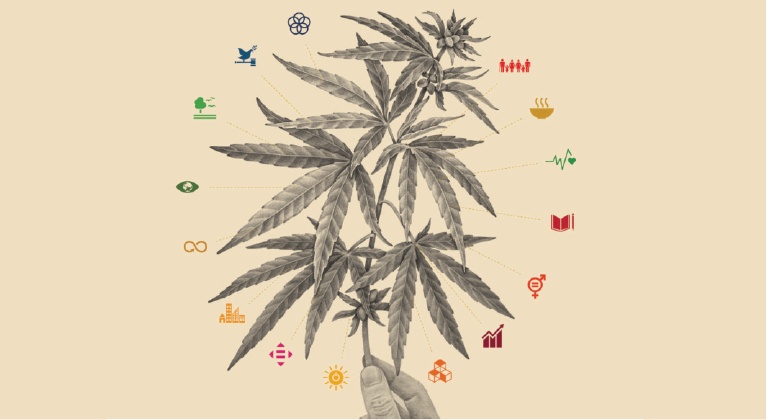 WANT TO COLLABORATE?

If you feel connected with Obelisk Farm & Friends and would like to cooperate, share your ideas with us by filling in the form.